Bakery-related foodservice visits have increased three years in a row and are helping to drive traffic to the UK's high streets, according to the NPD Group.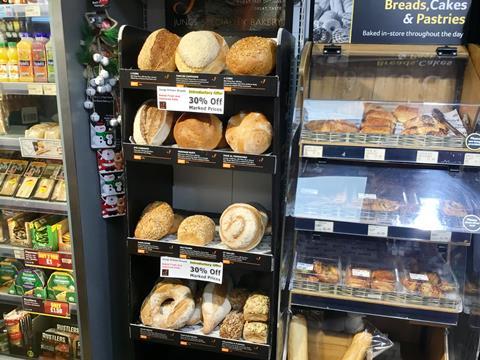 The group's new Bakery Tracker Service revealed that bakery visits grew by 3.5% in the year ending September 2019, with bakery servings up by 2.5% to a total of 6.2 billion. Savoury bakery products are growing slightly faster (year-on-year (yoy) servings up 2.5%) than sweet bakery (yoy servings up 2.2%).
For the wider out-of-home (OOH) foodservice market, sales are "sluggish" with just 0.3% year-on-year growth – the slowest of the top five European markets (France, Italy, Spain, Germany and Great Britain).
The data chimes with bakery chain Greggs' latest results, with like-for-like sales up 8.3% at company-managed shops in the six weeks to 9 November.
"Sales growth continues to be driven by increased customer visits and has been stronger than we had expected given the improving comparative sales pattern that we saw in the fourth quarter last year," Greggs said in a statement.
The NPD Group's insights manager foodservice, Peter Linden, said: "Bakery is outperforming the total eat-out market in Britain for three key reasons. First, breakfast on-the-go is popular with consumers who want baked products such as croissants or savoury baps for their first meal of the day.
"Second, bakery taps into the fast growth in delivery, drive-thru and work-related food-to-go purchases – the 'off-premise' side of the industry that is growing seven times faster than 'on-premise'. Third, sandwiches and wraps meet the need for convenience and represent an affordable way of buying quality, variety and often healthier bakery options."
Vegan and artisan bakery are among the new trends that will ensure bakery continues to thrive, the NPD Group said.
NPD's Foodservice Outlook service predicts that, while overall eating out visits will struggle to grow (less than 1% growth in visits forecast by September 2022), bakery visits could increase by as much as 10% by the year ending September 2022.