Bakeries are becoming an increasing force to be reckoned with on British high streets, having recorded the strongest growth in on-premise business among British quick-service restaurant (QSR) channels in the past year, new data from the NPD Group reveals.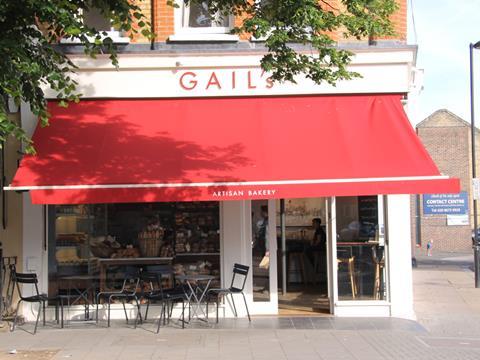 On premise sales through British bakery chains and independents were up 19% while visits were up almost 18% in the year to April 2019, putting them in a "strong position" to challenge the well-known sandwich retailers, supermarkets and QSRs for a larger share of the £22.5bn food-to-go market, the NPD Group said.
Bakeries also recorded a 10% increase in snack sales in the past year, the strongest total sales growth in any QSR segment and have enjoyed the strongest growth in coffee servings of any QSR channel with servings of coffee up nearly 19%.
There was now a significant opportunity for bakeries to expand into the click & collect and delivery channels, the NPD Group added.
Recent figures for the British out-of-home (OOH) or eat-out foodservice industry show that bakery outlets are already a popular option for food-to-go customers with eight out of 10 bakery purchases consumed on the move.
However, with bakeries only accounting for just £1.2bn (5%) of Britain's food-to-go business annually, there was "clearly room to grow," NPD Group foodservice insight manager Peter Linden said.
Bakeries also only service 3% of total click & collect but sales are already increasing from this low base.
While delivery business for bakeries is also still at a very low level, delivery volume is up nearly 63% in the past year and the value of delivery sales has increased by over 47%.
"Say the word 'bakery' and some might think of a traditional 'old school' family-run business that sets to work each day well before dawn turning out bread, savoury bakes, pastries and cakes for sale across the counter," Linden added.
"Those outlets still exist throughout Britain. But there are many other ambitious outlets already competing head-on with the big high street names.
"We believe competition will heat up. Bakery chains are ideally suited to riding some of the big trends in British foodservice and have responded imaginatively to consumer demand for convenience."
"Many businesses – small and large – are moving away from their traditional bakery offering to a sharper food-to-go focus.
"This involves putting on good coffee, offering new food choices such as pizza, salads, pasta, hot sandwiches, croissants, pasties and much more, and meeting the demand for click & collect and delivery.
"Bakeries by their very nature focus on food-to-go and this is where the growth is, with sales in this part of Britain's total OOH market having grown by 8% in the year to April 2019.
"Bakeries can secure more growth by increasing their share of the food-to-go market from their current level of just 5%, and by bringing their food-to-go appeal to day-parts they don't normally service, such as dinner. They also have scope to provide delivery, especially at breakfast time and at weekends."