Changes in the tobacco and vape category both in the short term and in the future will be discussed by an expert panel in a free-to-air online webinar next week.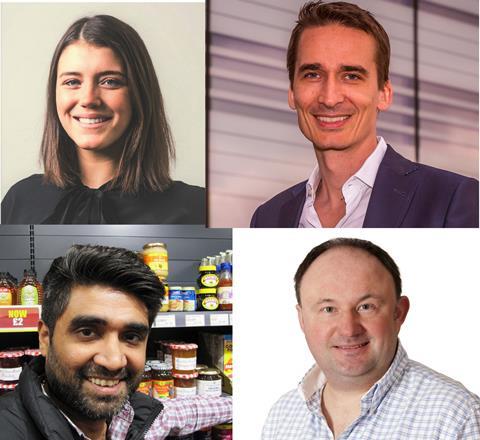 Available to view from 11am on 5 May, the Future of Tobacco Retailing webinar will analyse the immediate and longer term impact of the ban on menthol and capsule cigarettes, coming into to force on 20 May, and also consider the potential for alternative tobacco and reduced risk products such as vape and heated tobacco.
Hosted by Convenience Store editor David Rees, the panel features independent retailer Kay Patel; Peter Nixon, the UK & Ireland md of Philip Morris Ltd; and Alice Dolling, senior insight analyst at HIM & MCA.
To view the webinar, you need to pre-register using this link.
Meet the Panel:
Peter Nixon, Managing Director, Philip Morris Ltd
Peter Nixon joined the Philip Morris UK & Ireland office as Managing Director in December 2016. He leads the national roll-out of IQOS, which forms part of the company's ambition to stop selling conventional, combustible cigarettes. Peter has previously worked for Philip Morris in Japan, Switzerland and Russia.
Kay Patel, Owner Global Food and Wines (Best-one) convenience stores
Kay runs four convenience stores in East London under the Global Food & Wine and Best-one banners. An ambassador for the Best-one symbol group, Kay maintains strong links with his customers and is a big supporter of local community events.
Alice Dolling, Senior Insight Analyst, HIM MCA
Alice is a Senior Insight Analyst at HIM MCA, leading bespoke insight and analysis within the business. During Alice's four years at HIM MCA she has specialised in retail, and previous to her current role provided insight and account management within this channel for numerous category suppliers, including tobacco