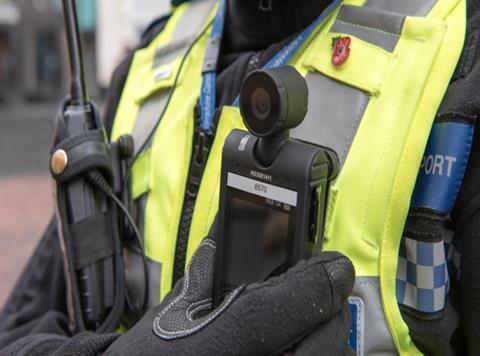 When Amjed Ali asked me to contact the police over an issue he had with them, I didn't expect them to respond, reasoning that a report in Convenience Store wouldn't do them much damage. Amjed, who runsYour Store in Falkirk, complained that his local police had not responded to several incidents.
A group of four youngsters aged between 8 - 13 had all come into the store without masks. He remonstrated with them and they left without answering back but rattling the door to the store, so he locked it. Then they started kicking the glass. He rang the police who never showed. This ended up as a four-day saga with the kids repeating the offence.
When he spoke to the police they asked: any damage? Answer: no. Are they still there? No.
Because of the ages of the offenders the police knew they would not get anywhere. One day Amjed actually followed the group so as to hand over their location on a plate…but lost track of them.
I contacted Helen Auld, equalities and diversity officer in Stirling and she replied: "I have spoken to my Inspector, Vince Hughes, who has provided me with the following response:
"I cannot comment on the specifics of any one incident in this format, however I would say that every incident reported to Police Scotland is risk assessed at first point of contact through our 'Contact Assessment Model' to ensure the most appropriate response in the circumstances at that time. This will involve asking a series of questions to inform that risk assessment."
Amjed directed us to a website for Police Scotland for more information on the model.
She added: "Additionally, I have been informed that Local Community officers have a good relationship with the local shop owner who regularly asks for them by name. My understanding is that the incident in question has been dealt with appropriately and the shop owner has confirmed this. I am not aware of any issues or complaints made to the Police in regard to this at this time."
When I reported back to Amjed with their response he said: "I suddenly had a visit from community police an hour ago."
Then he adds: "Unless someone is standing there with a gun or a knife, they're not interested." He says: "I had a uniformed officer standing next to me and telling me that."
Amjed, who thinks outside the box (some may remember that he doesn't sell anything that doesn't turn a decent profit) says he'll do his own security. He already does as much as possible. He did this after noticing that some of the lads would take four Dragon Soop, 500ml for £3 from the fridge, wander around picking up a couple of other things but only present two by the time they got to the till.
He now keeps the alcohol roped off and makes people pay first. "Some say Do you think I'm going to steal from you? I say: it's happened before."
Now 53 years of age, he says he doesn't need the hassle and that he is thinking of turning his store into 'membership only' so he wouldn't need the police.
If you've got a retail problem, call Jac on 020 8502 9775 or email: jac@roper-biz.co.uk.