"No one can give me an explanation on how I get my money back"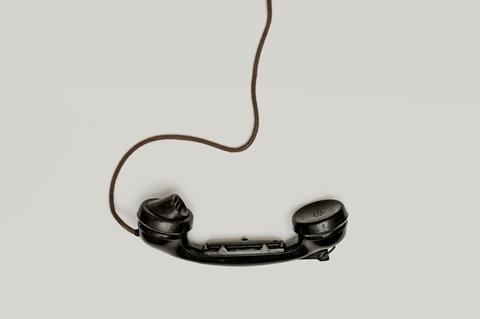 Rajeshri Morker wrote: "I'm wondering if you could help me with my dilemma. My problem started in the month of March this year. After running our shop for 26 years (Morker News, Leicester) we decided to lease it out."
He was given a cut off date by Smiths of 7 March for last day of newspaper deliveries and 17 March for the last bill to be taken out of his business account.
"However, Smiths News continued to take a further two payments (the first two payments for the new owner) from my bank account. Given the climate at the time, it took me several days to get in touch with credit control, and all they could do was stop further payments leaving my account.
"My big problem is that despite ringing credit control and customer services, emailing these departments, no one can give me an explanation on how I get my money back.
"I have kept my business bank open hoping that they will pay me and it's costing me £40 a month and despite numerous calls to their credit control department, they keep telling me to email. Emailing gets me auto responses that they will deal with emails in due course. I have had about five auto emails to this effect and spoken personally to a lady who I have been told is the lady who is higher authority and she managed to stop further payments but cannot tell me how I am going to get my money back. I'm angry and do not know what to do now. Just banging my head against a wall.
"Please could you advise me on how to try get someone to tackle the issue? They are taking money from their customers weekly so how hard should it be to give it back? Like I've said I've emailed news line, credit control, MyNews account. Spoken to several people (abroad). If you could put me in contact with anyone who could help, I would be grateful.
Rajeshri is owed around £1,000 which is obviously not to be sniffed at.
I forwarded his case to Linda Windsor who knows far more about the inner workings of Smiths News than I do. Linda runs the official complaints process for the Press Distribution Forum. Her services are free and she usually gets good results. Hopefully she'll be able to get the £80 back that Rajeshri has spent keeping his business bank account opened as well.
Jac's update
I enlisted the help of Linda Windsor who guides retailers through the official complaints process on behalf of the Press Distribution Forum and she got a result.
Her contact at Smiths News emailed her: "I have just spoken to the old owner and the new owner. Due to old owner bank details updated in the system this was picked up in DD. I have spoken to the new owner and shared the invoices for the o/s he will make the payment after 2pm today so we will initiate the refund in the new customer account. Also I have informed the same to the old owner."
Both Linda and I are hoping they meant to say the refund will go into the old owner's account!