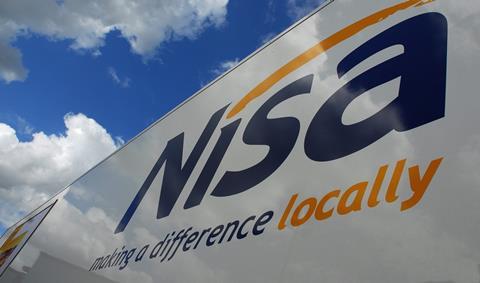 I had Charles Rispin on the helpline from his store, Rispin's Extra in Hull, saying he was in dispute with Nisa over the increased cost of delivery. He wants to leave the group but was told to give six months' notice or pay a leaving fee of £6,000. He has been with the group for 45 years but says that if he now doesn't place three orders a week he gets massively charged. And he is buying a lot elsewhere because their prices are better. In fact he says margin in Nisa is now "non-existent".
He complains too that Nisa is also now charging fuel surcharges. He says that in early April in a telephone conversation with Nisa it was suggested that he could reduce chilled deliveries from three per week to two and change ambient deliveries from weekly to one every three weeks.
He adds that an hour later he emailed to accept the offer and gave them the six months' required notice to leave.
But he claims that "Nisa has not confirmed acceptance of my notice to leave".
He mentions the terms & conditions (2.3) which say that Nisa can amend their T&Cs whenever and, if a partner places any orders they will be deemed to have accepted the terms. He claims that membership ended four years ago when partnership was introduced. And he says: "I do not wish to accept this or other changes to terms and conditions, but will be punished with massive penalties if I do not adhere to our current delivery schedule.
"This is an impossible situation for me over which I have no control, and still no response from Nisa."
A spokesperson for Nisa said: "We take all complaints from our Partners seriously and we are comfortable with how this particular case has been handled through our internal escalation process. The issues raised by this Partner have all been investigated and we are confident that we have not only been fully engaged throughout this process, but we have provided appropriate explanations and solutions in our endeavours to resolve this matter."
They also sent me some background. On engagement they said: "We believe we have gone beyond following the appropriate response & engagement procedures to try and support the Partner in question and resolve the matter to his satisfaction."
On terms & conditions they added: "The Partner confirmed his acceptance of the updated T&Cs by continuing to place orders. As commonly found in contracts, the T&Cs contain, and have always contained, an early termination charge.
"Furthermore, the T&Cs have always specified a minimum order quantity to ensure commercial viability."
Regarding Nisa's prices they claimed: "We continue to do all we can to support and get the best pricing possible for our partners and we believe we have a compelling offer."
And finally on the fuel surcharges they said: "As widely reported, fuel prices have continued to rise. We raised the fuel levy amount (commenced 11th April) to £9.77 per delivery to enable us to cover the incremental costs and ensure that we can provide a sustainable network for the benefit of all partners."
To back this up they sent me a couple of charts supplied by the RAC showing fuel increases.