Charlie Rispin wrote that Rispins ("grocers in Hull for five generations") had been a member of Nisa since its earliest weeks several decades ago.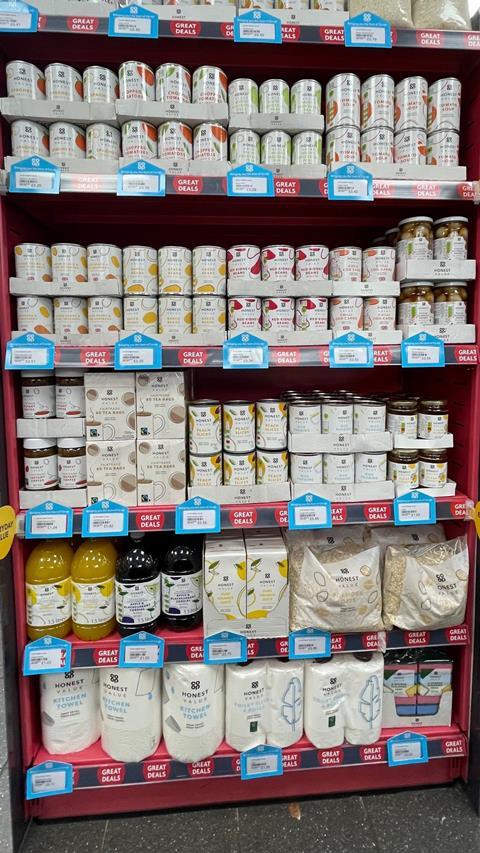 He says: "You may be aware that prices there are very poor compared to Booker's, Parfetts, and other independent wholesalers. It is often cheaper to buy stock from a Co-op store!"
He adds: "Many of the Nisa members – sorry partners, are up in arms and venting their feelings on a WhatsApp group – I am not part of that, but a small number of us put more moderate comments on the old Nisa bulletin board.
"Here is my recent comment: Would that be the same Jo Whitfield who told me at an Elland Road pre-takeover meeting that the Co-op would provide a range to compete with Happy Shopper/Euroshopper?
"Tesco are about to replace their Happy Shopper ambient range at Booker's with their Jack's brand. They are already selling some Jack's branded produce. Today I bought Jack's 2kg potatoes – which are regularly unavailable through Nisa/Co-op, and eight cases of 2l Cravendale milk which is massively cheaper at Booker's.
"The sooner Tesco offer a delivered chilled range to Londis, Budgens, One Stop, Premier, Bookers, Makro, and the likes of us the better. The volume is there.
"We have been enthusiastic members of Nisa since a matter of weeks after it formed.
There have been ups and downs – but things have never been this bleak.
"The Co-op paid all that money for Nisa only to run it into the ground. They do not understand independent convenience retailing or pricing."
I asked Charlie what he thought about the Honest Value range rollout. He said: "The Honest Value range looks smart but as little as 5% POR. "Nisa members, sorry partners, rage that it can be bought cheaper at a Co-op store than delivered by Nisa."
I put all this to Nisa/Co-op and a spokesperson replied: "We recently rolled out the Co-op Honest Value to all partners, ensuring all Nisa retailers have access to a competitive value proposition in the current inflationary environment. Honest Value is about more than just margin – it offers partners a competitive own brand value range from which to boost incremental basket spend, drive footfall and customer loyalty."
"As Nisa and Co-op use different operational models we cannot compare item by item, but we are stronger together, with a far better base from which to face into inflationary pressures impacting the whole sector."
And on the subject of availability they added: "Our overall availability is strong and steadily improving – currently at c.94% despite the continued industry wide macro-economic issues."

Jac Roper is editor for Convenience Store's Dear Jac column. If you've got a retail problem, call Jac on 020 8502 9775 or email: jac@roper-biz.co.uk.