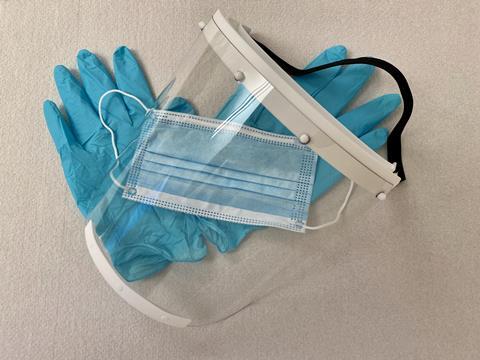 Well, it's as clear as bluddy mud isn't it? Go out/stay in. When to mask/unmask. A few of you have sought clarification which we have been able/unable to provide.
On screens versus masks, yes, in England if you are behind the counter you don't have to mask up (in answer to Daljit Benning's query from Paddy's News and Booze).
But on the subject of face screens, ie visors, it is decidedly unclear. If you are on the shop floor it's a covered-up face (except N. Ireland). But covered with what? asks Ron Letcher who runs a Londis in Cornwall. "Can my staff wear a visor?" he asks and also wanted to know what the law was on 'exceptions'. Was a doctor's note required?
The line on that one was very clear. I took this off of the government's own website: "No person needs to seek advice or request a letter from a medical professional about their reason for not wearing a face covering." It does suggest that they may like to make a sign or a badge claiming that they were an exception.
Going back to face masks, the government goes on about what constitutes a covering, talking about fabrics, scarves, layers of material. No mention of visors at all.
Jayesh Patel, who runs Classic News in Northants, wrote: "I would appreciate it if you would let me know if following recommendations are mandatory: 2 meter markings on the floor; one way markings on the floor and providing hand sanitiser for customers."
He adds: "Being a small shop, I would find it difficult to put up a hand sanitiser station. I am already getting abuse (fortunately not many) for asking customers to wear masks."
I appreciate it is difficult for small operators to comply with all these rules/guidances, and most of these are just guidances. I suggested to Jayesh that he could just use chalk marks on the floor or bits of tape and hand-made signs are fine. As to sanitisers, a bottle will suffice (and don't get me started on why anyone thinks an anti-bac will work on a virus).
And it has been made clear that shopkeepers are not expected to police the wearing of masks.