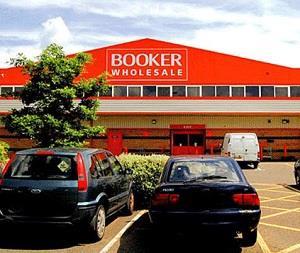 Mrutyunjay (Jay) Patel has a grievance with Booker and the way the wholesaler handled his 'almost' transformation into a Premier store. Jay had a meeting with a rep last December at his store, Eastham News, in East Ham, Greater London. He says: "In that meeting or [at] any future meeting I was not told anything regarding shop layout, planograms and range in the shop, what I can sell and what I can't."
Following the meeting Jay organised a refit taking his 40sq m premises to 63sq m. He followed the Premier colour scheme and spent £2,750 extra on his shop front. By February he was ready to open.
He was told that a merchandiser team would come and that signage would follow after two weeks.
His Booker account was switched to a Premier one so that he could get the prices and the promotions.
But five days before opening he was told that, due to the pandemic, there would be no merchandising help. "I had to ask my friends and family to help set up the shop and with my experience in retail for 13 years we managed to set up the shop and managed to open as per plan date 15/02/21 even though we didn't get any help from Premier."
Jay then began chasing for a sign off and the rep visited with his manager. By late March the rep took photos and then went incommunicado. Another retailer told him that the rep had been transferred.
There commenced some to-ing and fro-ing with the rep's manager and the months wandered on. It amounted to the merchandising team being booked for mid-May and the signage for the first week in June, neither of which came to pass.
Meanwhile the category plan he had been given wasn't working out well. Jay explained that he was more than happy to do a 70 per cent Premier layout and 30 per cent local but was told this was unacceptable.
He spoke to the brand director who seemed happy with the 70-30 split but then the manager said Jay would not get the Premier signage because he didn't stock the full range of ready meals and wasn't doing promotions on frozen. He asked for this on email but to date has not received it.
He also had a big concern about the two-three days' life on the fresh products supplied (and some items had already expired). He took to checking the dates while the driver was still on the premises and sending short-life stock back meaning there were empty shelves.
When Jay got in touch he had been making weekly visits to Makro and saw that most of the ready meals had almost four to five weeks' life and wonders why he was supplied with such short-life products from Booker.
I sent Jay's very lengthy email, containing all the above points and more, on to Booker and a spokesperson responded: "We are sorry to hear of Mr Patel concerns and although we do not discuss individual customers, we will pick up with him directly."
I hope someone does. It has proved to be a baffling experience for Jay. In both telephone conversations I have with him he asked: "Why was I treated like that?"de


Jac Roper is editor for Convenience Store's Dear Jac column. If you've got a retail problem, call Jac on 020 8502 9775 or email: jac@roper-biz.co.uk.