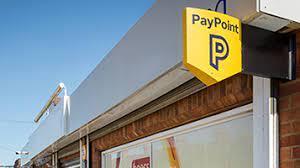 Last month (December) I got a call from two retailers: one was selling his business to the other one. And they both wanted to know what PayPoint's notice period was for terminating the contract.
The buyer, who had worked alongside the seller for a bit, observed that PP was only paying around £20 commission whereas he would have to pay £108.10 for rental of the equipment. The seller said that PP had always argued that footfall made it worthwhile; however, in monitoring it over a three month period they noted that, in all that time, apart from one customer who bought gum twice a month, no one else bought anything.
So the buyer didn't want PayPoint.
I told Haran Tharma, who was buying QS News in North-west London's Colindale, that I thought the notice period was one year which led him to respond in a 'no, no, no, no-one needs that long' sort of fashion.
I checked and it was twice as bad. The PR person responded: "The notice period for retailers is 24 months but if they wish to terminate their contract sooner, the cost will vary depending on their package. I've attached PayPoint's factsheet which might be helpful for the retailer in question."
And he added: "It's worth noting that PayPoint's customer service team are on hand to answer any questions the retailer may have on 0800 310 000."
The sheet lists the various services and the contract balance costs which are as follows: For PP1 it's £650 + Vat; for PPOS it's £360+ Vat, for an ATM it's £760+ Vat and for Collect+ it's £250 + Vat.
Missing terminals are charged at £500 + Vat and missing pin pads are charged at £150 + Vat.
Security deposits will be returned within four to six weeks of the date that the equipment is returned. PP adds: "We will credit you with your deposit plus any interest earned direct to your nominated bank account, less any monies owed to PayPoint."
I sent the factsheet on to Haran and checked back with him later on to find out the outcome. The penalty, in their case, was £650 + Vat as the shop only had PayPoint One. They had already sent in the notice form he said. Other than that the handover was going according to plan.
And who knows? Under new ownership and with a different marketing style, maybe Haran can improve the number of transactions and perhaps do a bit of upselling on other goods.

Jac Roper is editor for Convenience Store's Dear Jac column. If you've got a retail problem, call Jac on 020 8502 9775 or email: jac@roper-biz.co.uk.