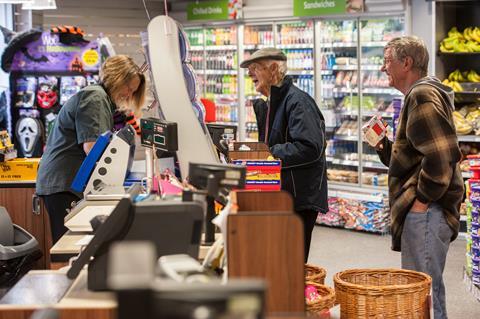 Dipesh Modha is casting about for ideas that will increase his store turnover by tenfold. Yes you read that right. He bought Edgware Road Post Office and store in 2016. In his case location, location, location really means something. The PO is on Edgware Road in Marylebone in London's West End.
First of all he signed up for the WH Smith Local franchise. This didn't work particularly well and they allowed him to leave. Now the retail space is mainly devoted to stationery which he says is why only 4,000 people visit the shop a week spending around £2,000, but 50,000 people walk by every day. The shop is £1,500sq ft and it's on a corner.
He knows that the answer lies in convenience retailing and that the store has the potential to reach £25K per week. He says: "There's a 3,000sq ft Sainsbury's Local nearby doing £50-60K a week and a Tesco Metro doing £100K+ (although that is bigger)."
Even WH Smith said the store could turn over £20K per week which was why they let him out of the contract when it couldn't get past £2K.
He has already spoken to a number of the groups: Londis, One Stop, Nisa Local and so forth; the latter did a site survey and confirmed the £25K potential. He nearly joined Nisa but it was halted by a lease glitch and now he objects to their delivery demands.
He has a manager running the post office and also has half a dozen other staff. Dipesh also works in the PO for a couple of days a week but the other three he spends in a school teaching mathematics (which is why he's so good with the numbers). In fact he recently did a presentation on how to set up a Google Business Profile at the National Federation of Sub Postmasters Retail Show 2022. In it he explained how his PO went from a 2.7 star rating to 4.8 on 913 views.
He is very proud of that.
But the retail side still presents a conundrum. He says he is committed to turning the store around but on the other hand he is only there for a fraction of the time. I suggested that a really savvy store manager might be the answer. Perhaps someone reading this might want to apply.
He is open to other suggestions and can be reached on dipesh_modha@yahoo.co.uk.

Jac Roper is editor for Convenience Store's Dear Jac column. If you've got a retail problem, call Jac on 020 8502 9775 or email: jac@roper-biz.co.uk.