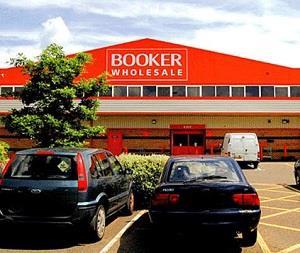 Tracy Raybould and Michael Saunders emailed me from their store, Greens of Bassingham in Lincolnshire, on the day that Booker imposed their new delivery charges (1 March).
They wrote: "Don't know if you are aware but alongside these Tesco-mandated arbitrary delivery charges there is also an issue for other small independent c-stores like ourselves who rely on Click & Collect from Booker's where a £9.95 charge per order has also been implemented today.
"Unlike the charges introduced for delivery where we received notification via letter there was NO prior warning about this charge. We've asked for a copy of the letter which no one can find and have since been told by our Lincoln branch that there was no letter explaining the what, why and how but that we should have had a phone call from our area manager. We did not have a call and despite Click & Collecting twice a week, not once has this area manager stepped out of his office to speak to us about this or anything else for that matter. We feel like Booker's do not want to support small independent businesses.
"We know only too well that costs are riding for us all. We are paying increased prices for the goods and now we are having to pay extra on top. If we did a Click & Collect order from Tesco there would be no charge. If we were a catering customer there might be no charge – we don't know as we still have no clear guidance on the new 'rules' – are we alone?
"We will manage the costs by just ordering once a week as we cannot afford the time out of our small shop to pick our own order. We will use Booker less and other suppliers more. We will find ways to minimise our spend with them despite us being the sector which kept them afloat when the pandemic struck and all catering businesses came to an abrupt halt. How else will we survive?"
I contacted Booker on this and got the puzzling reply: "Historically, there have been a few local arrangements for click & collect. We are currently in the process of trialling this service while we understand the customer needs better."
Are they saying that only some stores are being charged? If retailers in some areas aren't being charged, please let me know.

Jac Roper is editor for Convenience Store's Dear Jac column. If you've got a retail problem, call Jac on 020 8502 9775 or email: jac@roper-biz.co.uk.