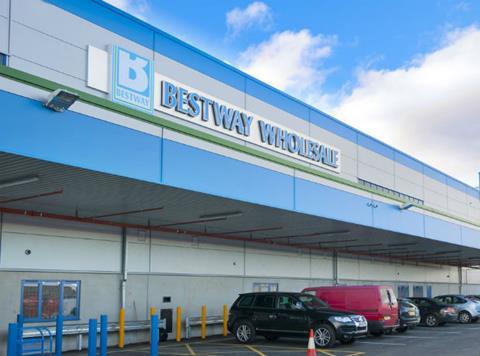 Umut Yeter emailed me from Harvist Supermarket in North London to have, as he put it, "my rant on the delivery prices that Bestway have on their products that are not on special offer".
He says that without him being informed, the prices for products that are delivered have increased.
"We have a weekly delivery from Bestway Abbey Road. After calling they have advised that 3% increase has been implemented on the products. 3% on top of a £3,000 order is around £90 extra for delivery alone. If we wanted handball delivery it's an extra £30 on top. For years we have been ordering from them. It would have been better to have a set price for delivery etc or no charge at all.
"We have tried to contact the depot to discuss but they have advised that is it and they can't help. I would rather pay a fixed £30-50 delivery charge than pay 3% more on each item."
I also had a conversation on the phone with Umut and he says he doesn't know whether it's different prices for independents such as himself. He says if Bestway could just put it on its website when the click and collect price is different rather than having to log out and then log in again to find out, he could more easily decide when to collect the goods himself.
I contacted Bestway for a comment twice, but none was forthcoming.


Jac Roper is editor for Convenience Store's Dear Jac column. If you've got a retail problem, call Jac on 020 8502 9775 or email: jac@roper-biz.co.uk.