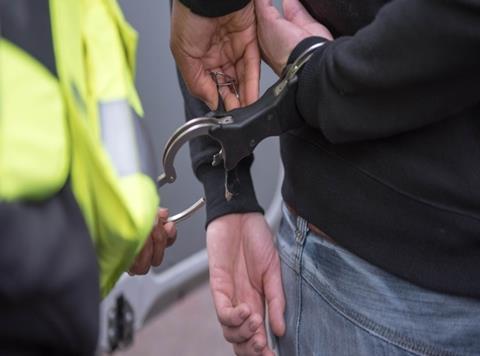 A Bill to protect Scottish shopworkers has taken one step closer to becoming law.
Introduced by Daniel Johnson MSP in October 2019, the Protection of Workers (Retail and Age-restricted Goods and Services) (Scotland) Bill passed the second stage earlier this week, leaving it only one step away from becoming law.
The Bill aims to give greater protection in law to retail workers, particularly where they are providing goods and services that are age restricted. If it becomes law, it would create a specific, new criminal offence to assault, threaten or abuse or obstruct or hinder shopworkers.
The Bill now proceeds to the final Stage 3 vote before it can be made law, a date for this has yet to be confirmed.
Scottish Grocers' Federaton chief executive Dr Pete Cheema OBE welcomed the progress. "We are delighted that the Protection of Workers Bill has successfully passed Stage 2 of the Parliamentary process. SGF has worked with Daniel Johnson MSP since 2016 to call for additional protections for shop workers and has been a committed supporter of his Bill. It is critical that we secure these key protections for shop workers and enshrine them in to law.
"Retailers and shopworkers have been the glue that have held our communities together - during these dangerous and uncertain times caused by the pandemic - indeed you could call them the fourth emergency service. Lets' make sure that we grasp this 'once in a generation' opportunity to secure greater protection for Scotland's shopworkers which Daniel Johnson's Bill would deliver. Back the Bill"
Daniel Johnson, MSP for Edinburgh Southern, added: "I'm delighted to see my bill pass Stage 2 at the Economy Committee this morning, especially as it is Respect for Shopworkers Week. It was encouraging to hear so many supportive voices, recognising the important work of our retail workers.
"I would like to thank the Scottish Grocers Federation who have supported this from day one and I now look ahead to championing our retail workers in the final Parliamentary Stage debate before my bill becomes law."
My bill, to provide greater legal protection for shop workers from violence and abuse, just took a step closer to becoming law.

Very pleased to have passed stage 2 with only 5 amendments.

We must make sure that violence, threats and abuse are not part of the job. @UsdawUnion

— Daniel Johnson MSP (@DJohnsonMSP) November 17, 2020