Blakemore Retail has teamed up with Greggs to trial franchise offerings at its Spar stores.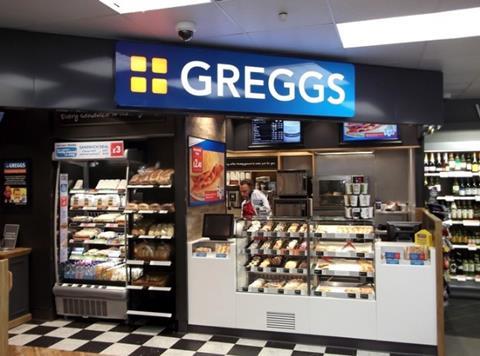 Greggs is currently being trialled in Blakemore's Brumby Corner Spar store in Scunthorpe with further sites at Leegomery and Louth to be opened in September and November respectively.
The franchise is being managed by the store's staff who undertook a four-week training programme with the Greggs franchise team. The franchise range includes sandwiches, cakes, hot savouries, coffee and a small bread offer. As well as the Greggs, the Brumby Corner site has retained a scaled back version of its existing food to go offering.
The store's regional manager John Brooks praised the success of the trial. "So far customers have been pleased with the introduction of Greggs, and many are commenting on how we have updated the whole store."
He said the range suits the store's demographic. "The Greggs franchise offers a smaller range than you would expect to see in a large town centre or high street Greggs store, but we have the top-selling savouries, confectionery and sandwich offer, as well as Greggs special offers," said Brooks. "We have also introduced a breakfast bar with seating for four and display CNN news. With a college campus nearby and a large influx of student shoppers during the school terms, the Brumby Corner store is perfect for the Greggs trial."
Blakemore fresh food development manager Matt Teague said: "The company's franchise partnership with Subway has shown us that the Spar brand can benefit from trading with other strong brands. It is hoped that the well-recognised Greggs brand will add value to the Spar brand, giving existing and new customers a further reason to shop in Spar stores."