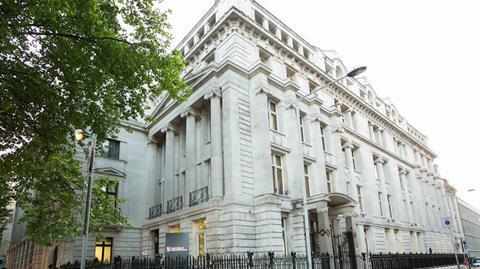 The Convenience Conference 2021 is less than a month away but there's still time to pick up a ticket.
Taking place on Tuesday 14 September at 30 Euston Square, London, the event has an action-packed agenda with top names from the convenience sector taking part as well as providing guests the opportunity to do some face-to-face networking.
Here are five things you'll learn at The Convenience Conference 2021:
What are the opportunities and challenges in convenience over the next 12 months?
Hear from Lumina Intelligence's insight director Blonnie Whist as she analyses the UK convenience sector, focusing on consumer behaviours and future outlook for the channel.
How have property strategies changed?
Shifting shopper patterns have changed a lot in retailing including the type of sites that groups are looking to invest in. The Co-op's property manager Stuart Hookins will be on hand to discuss property strategy for the Co-op and how the pandemic has evolved it.
What is the future of convenience?
The Convenience Rising Star of the Year is a new category for The Convenience Awards that recognises those who represent the next generation of retailing. Senior features writer Sarah Britton will speak to the four finalists ahead of The Convenience Awards later that evening about their inspirations, goals and where they see the sector heading.
What will be the impact of HFSS legislation?
HFSS legislation is set to come into effect October 2022, are you ready for it? Sophie Lane, key account lead at Lumina Intelligence, is on hand to outline the impact of the legislation, the categories involved and how retailers and suppliers can plan ahead to ensure they're making the most of the changes.
How will delivery change within convenience?
Delivery has been one of the growth areas in convenience over the past 18 months but where does it go from here? News editor at The Grocer Ronan Hegarty is to lead a panel discussion on the changes delivery will undergo as the market grows.
Brought to you by ConvenienceStore.co.uk, Lumina Intelligence and The Grocer, The Convenience Conference 2021 is kindly sponsored by BAT, Nisa, Premier Foods, Sani Hands and Suntory Beverage & Food GB&I.