Captain Morgan is introducing seven limited-edition labels, designed to help retailers tap into the growing personalisation trend.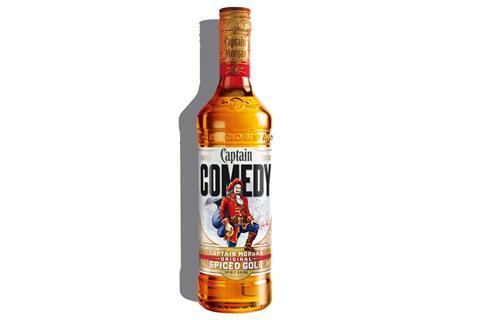 The new-look labels will replace the word Morgan on the front of bottles with seven different names: Drama, Banter, Comedy, Genius, Retro, Clueless and Karaoke (see above).
Captain Morgan global brand director, Nik Keane, said: "Following the huge success of this campaign last year for retailers, we knew we had to bring it back for another year. We're further amplifying the launch this year, with a total of 15 countries now activating the campaign across Europe, a strong media and influencer campaign, and a revised bottle label that really stands out. Captain Morgan is all about the crew and being able to share these personalised bottles is a unique way of celebrating all your crew mates and spreading the fun."
The launch will also be supported by a through the line campaign, including TV, video-on-demand, social media, influencer activity and channel partnerships.