Thatchers has celebrating the relaunch of its Rascal Cider with a new-look bottle design.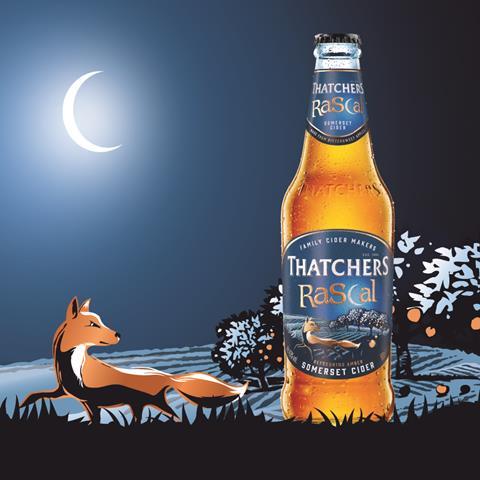 Formerly known as Old Rascal, the revamped amber drink (4.5% abv) will now come packaged in a clear and recyclable bottle, which will be supported with a trade, experiential, social media and PR programme.
Thatchers cidermaker, Martin Thatcher, said: "It's a premium cider that offers complexity within its bitter-sweet character. At 4.5% it's refreshing, boldly bitter-sweet yet surprisingly smooth with no challenging dryness. It presents the drinker with characterful apple cider and a roguish depth, for those who are looking for something different and away from the mainstream.
"The label has changed, but the beautiful character and flavour of the cider stays exactly as it always has. Drinkers will recognise the smooth, appley character that they've loved for years and we hope through a new campaign to introduce many new drinkers to this traditional, bitter-sweet cider."
Available to off-trade customers now, the new look Rascal Cider is sold in 500ml bottles with an rrp of £1.85.