Old Mout Cider and the World Wildlife Fund (WWF) are teaming up to help to protect half a million acres of natural habitat around the world.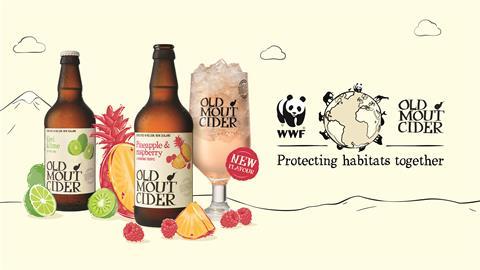 The joint venture is part of Old Mout's sustainability agenda and includes Old Mout's first-ever TV advert showcasing Old Mout's sustainability credentials – 100% recyclable, natural flavours and vegan friendly.
Emma Sherwood-Smith, cider marketing director at brand owner Heineken, said: "Our ambition is to lead the way as the most sustainable cider – setting the standard to help protect our planet. Our partnership with WWF acknowledges the work we've done so far for the kiwi in New Zealand and our success in making our cider and packaging the most sustainable it can be.
"Seventy-five per cent of consumers actively look for environmentally conscious brands and we're proud that our distinctive brand purpose, coupled with WWF's fame, will help communicate the urgency in the efforts needed to help save our planet."