Announced at the start of November to help stop the spread of the coronavirus, the second lockdown, running until 2 December at least, sees all non-essential business closed as well as foodservice shut down bar some take away and delivery offerings.
March's lockdown was marked by panic buying, limited availability of certain lines and online shopping slots becoming a much sought-after commodity. While the major retailers saw the bulk of the shoppers, the convenience channel experienced the same issues as it proved to be a safe haven for customers unwilling to visit larger stores.
With the UK in national lockdown again, are we likely to see the same issues appear again? To help answer this, Lumina Intelligence provided some insights on the issue.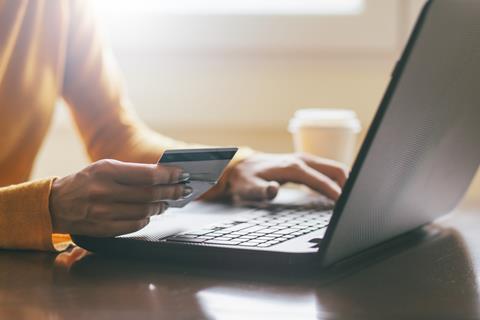 Growth of online
Online shopping was a big winner during the early days of the pandemic with vulnerable people self-isolating and shielding. Lumina Intelligence found that the penetration of online grocery increased to four in 10 shoppers in April 2020, compared to just three in 10 in February 2019 and predicted that grocery delivery would be a legacy behaviour coming out of the pandemic.
How will it be different?
"Through the spring and summer, many grocers significantly increased their online grocery capacity – Tesco for example more than doubled the number of delivery slots to more than 1.5 million a week. Greater capacity should mean there are enough slots to go around, although if panic buying sets in again then demand could well outpace even this increased supply."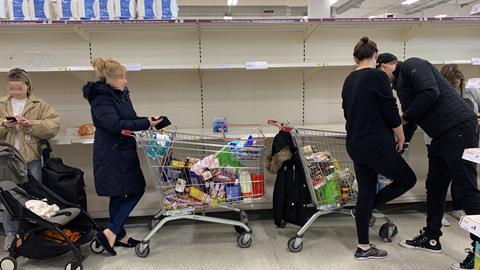 Stockpiling
Stockpiling is likely to go down as one of the major grocery headlines of 2020. Key lines such as toilet paper, pasta, flour and hand sanitiser were all snapped up by anxious shoppers during the first few weeks of lockdown leading to retailers having to ration these items and cut volume promotions to ensure availability for as many as possible.
How will it be different?
"Over the summer, the stockpiling mission fell back to single digits, but we are seeing it creep back up again, particularly online, where it reached 14% in w/c 19th October. The level of stockpiling will be led by consumer fear of out of stocks and therefore the grocers – as well as the UK government – are sending a clear message that there will be enough food to go around provided the public shops sensibly, with some grocers already implementing limits on the number of items shoppers can buy in certain categories."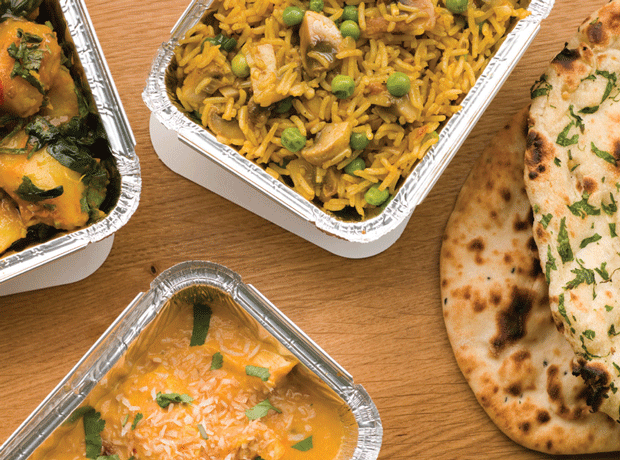 Foodservice
The foodservice sector was hit hard during the first lockdown, forced to close and in some cases not re-open. As it became apparent that lockdown was going to go on for longer than anticipated, many of these outlets adapted by introducing take-away and delivery services. The convenience sector also caught on to the take-away and delivery opportunity, which became crucial as food to go in some stores was hit hard.
How will it be different?
"Now that restaurants, pubs and cafes have established operating procedures taking account of social distancing and other safety restrictions, many more operators are able to continue to trade through the second lockdown. Due to the shutdown of most of hospitality, delivery & takeaway will be a valuable lifeline for these businesses. Hence, we do not expect the reduction in supply that was seen in March, with the likes of McDonalds already announcing that they will continue to operate their takeaway, drive thru and delivery services throughout November. An exciting development for Lumina Intelligence is that we are now covering delivery, takeaway and click & collect, in addition to on-premise and on the go food & drink consumption occasions through our Eating & Drinking Out Panel. For more information on these enhancements, please click here."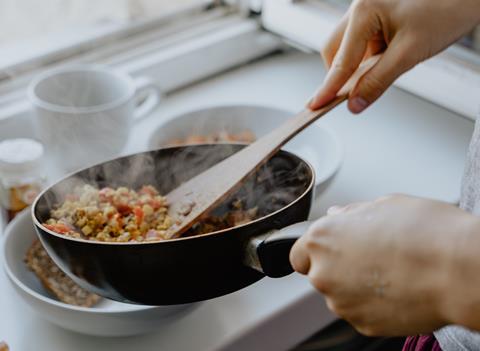 Scratch cooking
With foodservice hit hard and people at home more, ingredients for scratch cooking saw a surge in demand during lockdown and retailers had to adapt their offering by providing more fresh and baking lines that catered for those looking to get creative in the kitchen.
How will it be different?
"We identified scratch cooking as another legacy from the pandemic, with an increasing proportion of households upskilled in this area, as well as the economic benefits of eating in. Certainly, intentions were positive, with 37% of consumers saying that they planned to scratch cook more post lockdown. We have no evidence to suggest this has changed – with hospitality outlets closed for dine-in, there are limited options (besides delivery of course) and with consumer confidence in further decline, consumers will be managing their budgets closely.
"Whilst no-one welcomes another national lockdown, there are slightly fewer restrictions this time, plus we are facing into it from a 'new normal' that is very different to March (when lockdowns were an alien concept). With much of the country already in local lockdowns, plus limited socialising and mixing, means that lockdown two is less hard to accept. From our research it's clear that when it comes to food and drink, many of us haven't fully returned to our old ways: scratch cooking, online grocery shopping and delivery as an occasional treat will remain key behaviours. Let's hope we don't have to add panic buying and consequent out of stocks to that list."