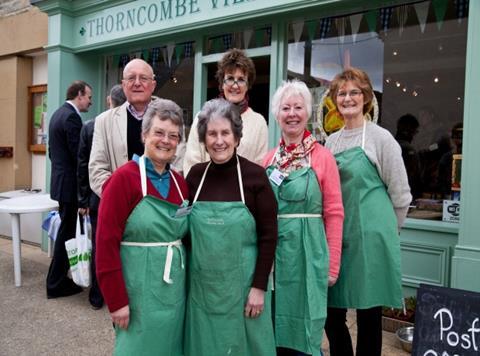 At risk community-run shops still have the opportunity to obtain a portion of a £150m fund to help safeguard their businesses.
The Community Ownership Fund is a £150 million fund that will be allocated over four years to support community groups across England, Wales, Scotland and Northern Ireland to allow them to take ownership of assets which are at risk of being lost to the community.
Administered by the Ministry of Housing, Communities & Local Government, the priorities for the first round are to invest in projects which are ready to access capital funding and complete their projects within six months. All round one bids must be submitted by 13 August 2021.
The aim of the fund is to support a range of community ownership proposals including:
· shops
· sporting and leisure facilities
· cinemas and theatres
· music venues
· museums
· galleries
· parks
· pubs
· post office buildings
Matched capital grants of up to £250,000 will be available for most projects and this bidding round will be most suitable for community groups who have done preliminary work and have a viable business plan to take ownership of the local asset or amenity at risk. Applicants must be able to demonstrate the asset is at risk, has a realistic chance of sale or transfer within six months of applying to the Fund, and be able to provide a full business plan for how the community asset will be run sustainably. The second bidding round will open in December 2021, and the third in May 2022.
The online portal for applications will open on 30 July 2021. A full application template is published at gov.uk. Applicants are advised to use the template and guidance document to prepare all the information required for their application, prior to submitting via the online portal from 30 July 2021.