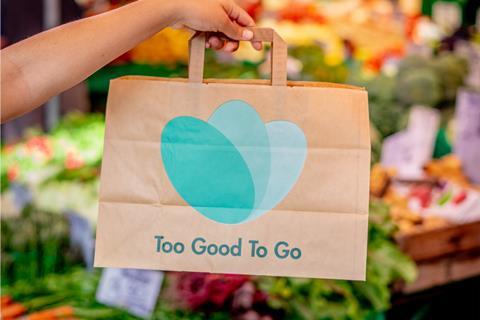 Forecourt retailer, The Kay Group, has joined forces with food waste management app, Too Good To Go, in a bid to reduce its food waste from across its convenience stores.
The app allows customers to buy surplus food and drink from hotels, restaurants, grocery stores, pubs and producers, usually for a discounted price, to stop it from being thrown away.
The Kay Group's Ashley Kay said: "We are very excited to partner with Too Good To Go and to reduce food waste across our network. We look forward to joining other businesses in this global movement to ensure food gets eaten rather than wasted."
The retailer is initially trialling too good to go at six of its Spar locations: Ellesmere Port, Beighton, Rockingham, Burnley, Clitheroe, and Nelson, where they will be testing their 'magic bags'.
The Magic Bags are filled with a selection of grocery items, fruit, vegetables, meat, bread and more, and cost £3.50 each on the app but contain a selection of food items worth up to £10.20.
Since the launch of the trial two weeks ago over 200 magic bags have been sold.
Paschalis Loucaides, managing director of Too Good To Go UK added: "We're delighted to be launching this partnership with The Kay Group and to welcome them into our growing community of over 17,000 partner food businesses across the UK. This collaboration will mean that the abundance of delicious food available at their locations will be enjoyed and eaten rather than wasted, and I know our local community of app users in the trial areas are going to love their Magic Bags. I'm really looking forward to seeing the impact we can make together."