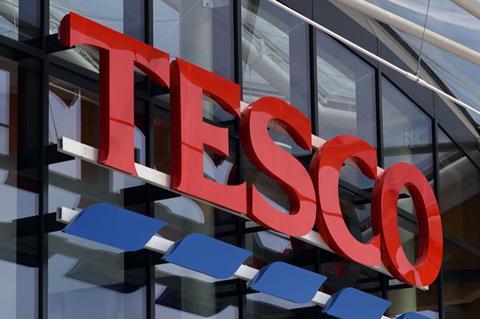 Tesco has announced plans to open 65 new Tesco Express format stores and roll out its superfast delivery service to 600 sites this year.
Over the past year, the supermarket expanded 'Tesco Whoosh' - its 60-minute delivery service - from 50 stores in the first half to over 200 stores by the end of the year. It plans to roll the service out to 600 stores over the coming year.
It opened 21 Tesco Express sites, which was slightly fewer than expected and hopes to open 65 Tesco Express stores in the current year.
In its results for the 52 weeks to 26 February, the retailer saw group sales grow 2.5%.
It reported that its convenience one-year like-for-like sales declined by (0.8)%, with the drop in the first half partially offset by growth of +4.0% in the second half as footfall in city centres recovered. Tesco stated that "growth was particularly strong in our 'on-the go' stores and in 'food to go' and 'food for tonight' ranges, where sales grew by +34.9% and +21.6% respectively". Sales in stores in neighbourhood locations declined following very high levels of demand last year as customers shopped closer to home.
Tesco's overall growth was helped by Booker delivering double-digit like-for-like sales growth on both a one-year and two-year basis, particularly in its catering division. Its one-year growth of +15.3% was driven by a sharp recovery in catering sales as hospitality re-opened. Its two-year catering sales declined by (1.6)% in total, caused by the phased re-opening of the hospitality sector in the first half of the year.
In Booker's retail business, one-year like-for-like sales grew +0.7%, primarily due to inflation in tobacco driven by annual duty increases however retail sales excluding tobacco were marginally lower than last year. This was caused by a strong uplift in neighbourhood-based convenience stores during that period as customers shopped closer to home. "Despite supply chain challenges, we delivered a resilient performance and gained new customers. Two-year retail like-for-like sales grew +19.3% driven by strong customer retention."