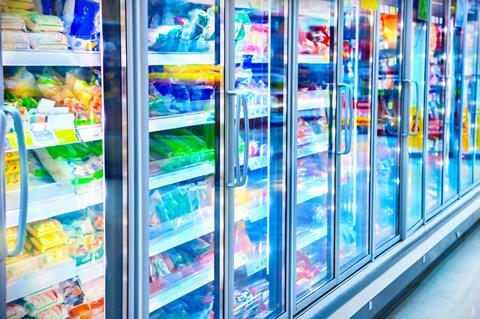 Symbol groups are ramping up their frozen offerings, with Spar and Nisa expanding their reach into the category.
Spar has launched five new frozen own label products in line with the category's year-on-year sales increase in an effort to capitalise on the increased consumer interest in the market.
The products include range extensions in the frozen potato and vegetable and fruit portfolios which will be available in time for the party season. The range comprises: Frozen Spar Curly Fries, Spar Potato Wedges, Spar Corn on the Cob, Spar Raspberries and Spar Blueberries.
Spar UK brand manager Dave Wright said: "With consumers trust in the quality of our Spar Brand lines, the increase in sales in Spar stores is predicted to continue as shoppers look for value and look to reduce their food waste. We will look to capitalise on this switch of shopping habits by bringing added interest to the range with these five new product lines."
The new own label frozen products will be supported in-store with POS as well as featuring on Spar digital channels.
Earlier this month, Nisa announced a new £5 frozen meal deal. It is offering five Birds Eye lines: Chicken Burger 4pk, Crispy Chicken 2pk, Crispy Batter Fish Fingers 8pk, Alphabites 456g and Mixed Veg 340g along with Nestlé Fruit Pastilles Lollies 4pk for £5, with a predicted saving of £6.48 off the RRP. The promotion runs until 2 November.
Nisa said the latest £5 deal will be suitable for "busy parents looking to treat the family to a tasty yet simple home cooked evening meal after a busy day of work and school".
Offline marketing lead at Nisa Chris Walker said: "With many families now back into regular routine of school and work, inspiration for meals can be a struggle for many, making the £5 freezer deal perfect for busy parents.
"With a saving of over £6.00 we are confident the latest five pound frozen deal will prove popular amongst shoppers this period after an expensive summer of holidays, outdoor dining, and fun days out – value is key with many now turning to saving ahead of the build up to Christmas."
Recent Kantar data revealed that the frozen category was worth £7.5bn while an additional 1.2 million buyers have bought frozen through the convenience channel over the last year.