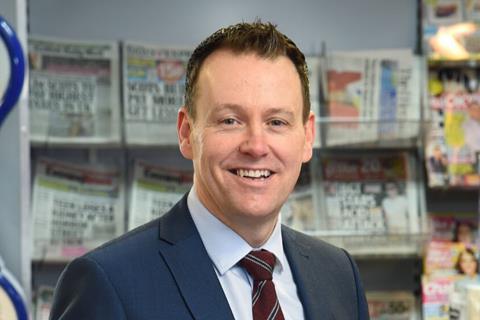 Snappy Shopper chief operating officer Mark Steven has left the business after more than three years.
Steven joined as CEO in March 2019 prior to seed funding, before becoming group COO in April 2021. On his departure, Mark Steven said: "I am enormously proud to have contributed to the incredible success of Snappy Shopper. Creating a phenomenal team from zero to grow Snappy from three stores to over 1,500 has been a very satisfying achievement. The most rewarding part, however, has been enabling retailers to not only protect but also significantly grow their businesses in challenging times. I plan to take a short break before embarking on the next chapter of my career."
CEO Mike Callachan thanked Steven for his work in the business. "Mark leaves with our gratitude," he said. "Mark has been instrumental in getting us to where we are today, most notably navigating us from a fledgling start up, to a scaling business, securing £19.6m at a Series fundraise and also developing key strategic partnerships, including Paypoint plc. He has played a pivotal role in growing the Snappy business and developing it into the foremost convenience store home delivery player in the UK. Whilst disappointed to lose Mark, we thank him for all the effort and contribution he has made to Snappy and wish him well for the future."
Snappy Shopper recently reported that it is on track to complete its five millionth order in the coming days, following record breaking order numbers so far this year.
Callachan added: "As we celebrate the milestone of our five millionth order through the Snappy Shopper app, we continue to develop our technology to support independent retailers and combat the threat posed to their businesses by dark stores. The sustained growth of the platform and growing demand from both sides of the marketplace (retailers and consumers)confirm our position in the market as being the better, less capital intensive solution to rapid grocery delivery by driving incremental sales straight into the existing UK convenience store network."