Unable to rely on the police for help, many retailers are adopting new security measures to defend their stores from light-fingered offenders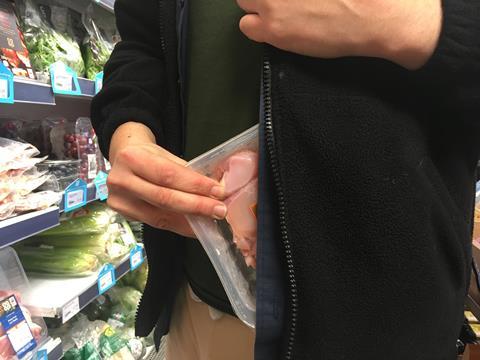 Ask retailers how a particular category performs in store and you'll get an array of answers, from tobacco to food to go. Quiz them on the best symbol group and the debate might rage for hours. But ask what impact shoplifting is having on the sector, and the answer is unanimous. "Shoplifting is bad at the moment – as bad as it's ever been," says Paul Stone, who owns the Stone's Spar group of stores in Manchester.
"It's prevalent," echoes Jonathan James, owner of James Convenience Retail, which comprises 66 stores across the belt of England.
In its 2019 Crime Report, the Association of Convenience Stores (ACS) estimates that the incidents of shop theft have increased over the past year, despite figures from the Office for National Statistics showing that shop theft reported to the police has declined. In fact, many retailers surveyed by the ACS claim that the response they receive from the police actively deters them from reporting incidents.
"Shop crime's not really getting followed up by the police," says Middlesbrough Go Local retailer Bay Bashir. "Everyone's talking about it at the moment."
Spar Lindford owner Julian Taylor-Green agrees: "Our relationship with the police is a nightmare. The government are cutting costs, the police are then cutting costs and then blaming central government, and the people that are being held to ransom are the likes of us.
"It's very difficult to get the police to commit to anything at all."
With police across the UK failing to take action against shoplifters, many retailers are taking matters into their own hands and upping their security measures in a bid to reduce the problem.
Mark Canniford, owner of Spar Loxton Road, Weston Super Mare, and newly elected town mayor, has found chiller door alarms to be a cost-effective deterrent.
"We're always trying to make it harder for shoplifters all the time," he says. "We've started using little alarms on our doors which put shoplifters off because they know as soon as they hear the alarms that we're looking. It was [Londis retailer] Steve Bassett who got me onto it – you can buy them from a DIY store. They can pay for themselves in days, rather than years. Because everyone knows what they [the shoplifters] are doing, they tend to behave themselves."
Another low-cost way to protect your store is through layout and Paul has recently changed around his Princess Street store to deter shoplifters. "It used to be that you would walk in and if you turned right, you'd be in the sandwich area, and if you went straight in you'd be in the centre of the store," he explains. "We've stopped that turn right so that everyone has to walk into the middle of the store – they can't just grab and go. We've put stacks of low-value products, such as water, on the shopfloor, which is too heavy and not worth enough to shoplift."
Jonathan has also experimented with what he calls "defensive merchandising".
"You're putting the stock on shelves that you know will sell in the next couple of days – the right number of facings, but not deep. You'll see four bottles on-shelf, rather than 10, and top it up regularly. We've filled shoplifting hot spots with sharing bags of crisps and toilet roll multipacks. We also use convex mirrors so that they can't hide round corners.
"At one store we had two entrances, so we've shut one off completely and we're looking to have one entry and one exit past the till."
In some cases, more extreme measures are necessary. When one of his stores was losing up to £1,000 a week through theft, Jonathan called on the East of England Co-op's Secure Response Group.
"On a temporary basis for six weeks we hired store detectives," explains Jonathan, "one out in the back looking at the cameras and suspicious behaviour, and one at the door waiting to stop people.
"The results were staggering – I think we got 39 in the first week and 103 over six weeks. Once we said enough's enough staff morale improved massively and so did staff retention. The thieves realised we won't stand for this. It worked brilliantly all round.
"Going forward, any time we get high levels of stock loss we'll use EoE to step in and help for a month or six weeks. A store detective doing a 40-hour week costs £580 on a temporary contract, but our shop theft was costing £1,000 a week – it was a business decision. We need it all the time, but unfortunately we can't afford it."
Another deterrent is CCTV. "We've always put a big customer-facing screen at the front of the door and a good camera – it's a really good deterrent," says Paul.
He claims that retailers not only need to ensure that their cameras are good quality, but also that their digital video recorders(DVRs) are up to the job. "Technology improves and cameras are higher definition, so you have to make sure they're up to date. We've got to the stage where the latest cameras are better than the DVR," he says.
"If you're recording on 28 cameras and have to take a month's worth of footage, you can save images, but if the memory isn't good enough then they'll be lower res. We started with a one terabyte DVR and now we've invested in eight terabytes."
Chris Grocott, director at Cricklewood Electronics, has witnessed retailers facing similar issues. "With old cameras, you could get a month's worth of recording on a terabyte. But with the new HD cameras one terabyte may only last a week.
"We get people phoning up saying 'How can I see footage from three weeks ago?' But the camera only has one week's-worth of recording as it automatically overwrites older data."
Lee Jasper, head of marketing and product solutions group at ADT, agrees that the issue needs addressing. "For businesses that experience a high level of footfall, someone may be consistently committing a crime against them over a period of time, meaning that, for a case to be proven, footage over a more prolonged period may be required by law enforcement."
Beyond their traditional role of capturing visual evidence of criminals in the act, cameras can also help to identify shoplifters as soon as they enter the store, thanks to the development of facial recognition systems.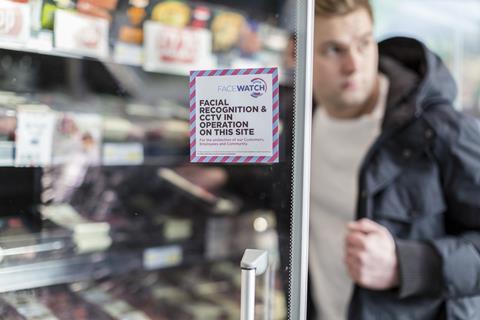 "Facewatch uses the latest algorithms to identify biometrics of the face and maps that in the cloud against known criminals," explains Stuart Greenfield, marketing consultant for Facewatch. "Some 99% of stores have CCTV and on a daily basis they'll do stock control and identify losses of certain products. They'll then look at the CCTV to identify who took whatever was stolen. They can then get an image [of the shoplifter] from their CCTV and add it to their watch list."
This could be extremely useful when you consider that retailers surveyed for the ACS Crime Report believed 79% of shoplifters are repeat offenders.
"If you're a store manager, your mobile will alert you if someone walks into your store who has a known history of shoplifting or violence. The police can also add images to the database via the shop manager," says Greenfield.
He describes how one convenience retailer it worked with had seen shoplifting fall 25% since using the system. "His staff are now much more relaxed, more confident and more happy to spend time with customers. All in all, it's given him his money back in a couple of weeks," Greenfield says.
He claims that there is also the potential for several retailers in an area to use Facewatch and then share information with one another on repeat offenders.
Jonathan claims that sharing intelligence with other retailers can really help. "I'd advise retailers to be proactive with other retailers – while we share customers, we also share thieves so why not talk to each other. Shopwatch schemes are really useful and helpful."
How you choose to handle security comes down to the individual needs of your store, but if you are already losing a significant amount to theft, then an investment may quickly pay for itself, states ADT's Jasper.
"There is no price affixed to peace of mind. That being said, owners should look at the occurrence and regularity of theft from their premises and go from there. If a convenience store is losing £5,000 of stock per annum to shoplifting, then this may be a good starting point for how much they should spend per year on securing their premises.
"The question for convenience retailers should not be 'how much will it cost me to have security?', but should instead be 'how much will it cost me not to have security?'."
Simple steps to curbing crime
To make any investment in a security system as beneficial and as cost effective as possible, there are a number of additional measures retailers should take to protect their business, according to security experts ADT:
Low tech deterrence – techniques such as mirrors in aisles and visible signs against shoplifting can help deter criminals
Effective inventories – if stock loss is happening, business owners need to know where it is coming from. It might be that additional security is needed in certain parts of a store where shoplifters are able to operate more freely
Educate employees – ensure that employees are aware of the risks of shoplifting and theft. They need to be more aware during peak times, beware of customers wearing bulky clothing or carrying large bags, and of shoppers who spend too much time watching staff. Having vigilant staff is key to deterring shoplifters
Organise stores effectively – how a store is set out can be a deterrent to shoplifters. Convenience retailers should ensure that their store is designed so that staff have a clear line of sight through it, meaning that they can see the majority of customers and staff at all times. Expensive items, as well as those that are easy to steal, should be moved to the front of the store, near the tills where staff can see them
Illumination – if a store is as bright as possible, thieves will feel that they are less likely to get away with committing a crime. Good illumination will also assist CCTV cameras to obtain the best possible image quality.
A unique way to catch criminals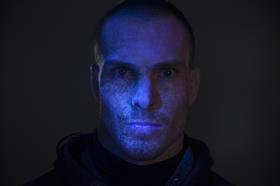 Among the host of security measures making an impact in retail to deter against serious crime is DNA spray.
"Protecting retail premises with the SelectaDNA Intruder Spray is one of the most effective ways to deter robberies and protect against commercial burglaries," says Nigel Hart, project manager at Selectamark Security Systems.
"The system works by spraying a unique forensic code that links an intruder with the crime scene. Retailers can then use 'the DNA fear factor' to their advantage by displaying highly visible warning signage."
He adds that criminals know DNA links them to crimes they commit, so unprotected sites immediately become targets.