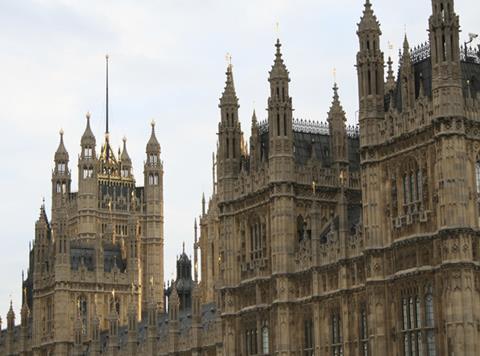 The introduction of new legislation to protect retail workers in Scotland has sparked renewed appeals for the UK government to create similar measures in England, Northern Ireland and Wales.
The new legislation in Scotland, creates a specific offence for abusing, threatening or attacking shop workers, came into effect earlier this week.
However proposals to introduce similar legislation across the rest of the UK haven't been as successful with a tabled amendment to the Police, Crime, Sentencing and Courts Bill being voted down by MPs.
The welcome in which the new legislation in Scotland was received has been tempered following USDAW research which found that of 2,000 retail staff survey, 92% experienced verbal abuse, 70% were threatened by a customer and 14% have been assaulted.
Association of Convenience Stores chief executive James Lowman said: "The introduction of legislation in Scotland on the protection of retail workers sends a clear message to offenders that violent and abusive behaviour is unacceptable and will not be tolerated. Now we need the police, courts and businesses to take these offences seriously and to use these enhanced penalties effectively.
"We need Westminster to provide the same reassurance and protection for all UK retail workers who have been working tirelessly to serve their communities throughout the course of the Covid-19 crisis."
NFRN national president Stuart Reddish added: "I get calls from hundreds of retailers who are crime victims. The impact of retail crime can be devastating and long lasting – not just in terms of physical injuries but on anxiety and stress too. The government has to act and tackle retail crime once and for all so everyone working in shops have confidence in their workplace and that should a crime incident occur they will receive the response and protection from the government, police and justice system that they deserve."
To help raise awareness of the issue, USDAW has organised an additional Freedom from Fear campaign week from 22-29 August.
USDAW general secretary Paddy Lillis said: "Government action to protect shopworkers is needed. So we welcome the new law in Scotland, but are deeply disappointed that the UK Government has continued to resist a similar measure in England, Wales and Northern Ireland. Retail staff across the UK have a crucial role in our communities and that role must be valued and respected, they deserve the protection of the law.
"This is a hugely important issue for our members. Shopworkers are saying loud and clear that enough is enough. The Government has promised they would bring forward an amendment to their flagship policing bill in the House of Lords and we urge them to keep their word. Whatever they propose must be substantial and deliver much needed protections."
Reporting crime
The USDAW research also found that one in five victims have never reported an incident to their employer, including 5% who had been assaulted, something Lillis hopes to change. "The number of staff who do not report incidents is very worrying. I totally understand why they may feel it won't make a difference, but my message to shopworkers is incredibly clear, abuse is not a part of the job. It is really important that staff do tell their manager when they experience violence, threats or abuse. If they do report it we can help to sort it."