Simply Fresh's trial supply deal with Sainsbury's "continues to go well" despite the lockdown, the symbol group's chief operating officer Kash Khera told C-Store.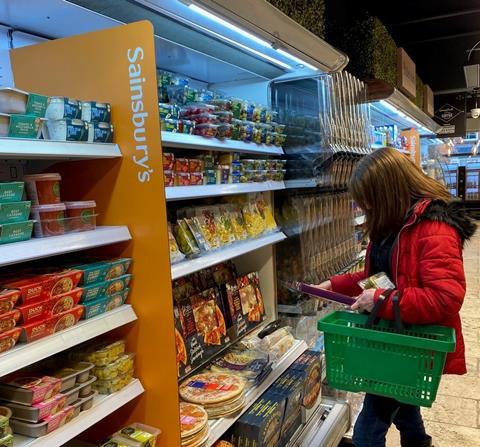 The supermarket chain is the main supplier of both branded and own-label lines to two company-owned Simply Fresh stores, one in Old Oak, West London, and the other in Kenilworth, Warwickshire.
"The impact on sales in the stores has been very positive, with both stores reporting growth from the new product ranges, better availability and the effects of customers shopping locally whilst staying at home due to the pandemic," said Khera.
"We found that the consistency of a multiple partner and having regular, smaller drops, helped to bring availability back quicker to those stores. They have supported us as a true and equal partner which bodes well for the future."
He continued: "As a whole, the pilot stores have responded well, and we have seen an increase in sales and gross margin in both stores. The stores are ranging circa 45% of the assortment as own label - and participation continues to increase."
Khera also paid tribute to hard work and determination exhibited by independent members of the symbol group during the crisis.
"The current circumstances are testing for all, and it's not easy opening your store, and having staff risking their health and that of their families to maintain the kind of service levels customers have come to expect from our stores. Having said that, the response has been superb. The grocery community has rallied around each other for support and we have seen our stores serving customers in store and a large percentage of elderly and vulnerable at their doorstep."