Sainsbury's is set to overhaul its convenience store estate with plans to open 110 new Local stores and close between 30 and 40.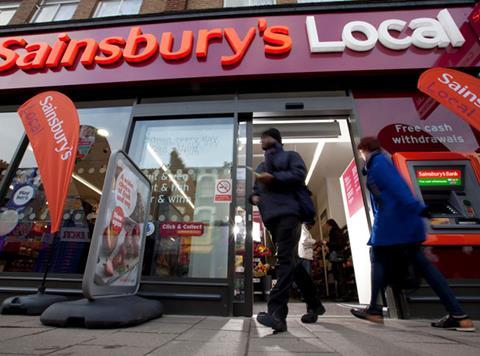 Announcing its second quarter results, the multiple also revealed plans to introduce Argos concessions in 80 supermarkets while closing 60-70 Argos sites. Sainsbury's acquired Argos in 2016 with plans to integrate hundreds of Argos outlets in its supermarkets.
It will also open 10 supermarkets and close 10-15 existing sites.
In the 12 weeks to 21 September, like-for-like sales excluding fuel dropped by 0.2%, an improvement on the 1.6% decline in the first quarter.
Commenting on the results, Sainsbury's ceo Mike Coupe said: "Sales momentum was stronger in all areas and we further improved our performance relative to our competitors, particularly in grocery.
"We have focused on reducing prices on every day food and grocery products and expanding our range of value brands, which have been very popular with customers. At the same time, we are investing significantly in our supermarkets, driving consistent improvements to service and availability.
In its trading statement, Sainsbury's said that, while retail markets remain highly competitive and the consumer outlook remains uncertain, it remained on track to deliver full year 2019/20 underlying profit before tax "in line with consensus expectations".
The company is yet to announce details of the locations of the new stores and those earmarked for closure.