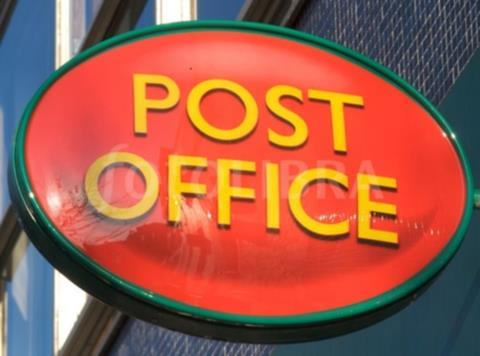 In what is hopefully one of the final chapters in the ongoing Horizon saga, the Post Office has decided not to oppose the majority of subpostmaster appeals.
The Post Office formally responded to the Court of Appeal and Southwark Crown Court regarding historical convictions of former postmasters between 2001 and 2013 referred by the Criminal Cases Review Commission (CCRC) to announce that it is not opposing the majority of appeals in which it acted as prosecutor.
The CCRC referred for appeal a total of 47 cases of former postmasters prosecuted by Post Office, 44 of these will not be opposed by the Post Office.
This is likely to result in the appeals being upheld and the names of those affected being cleared. The subpostmasters involved were part of a group of more than 500 that had been accused of a variety of crimes including false accounting, fraud and theft when their businesses showed shortfalls and discrepancies that have been since attributed to the Horizon IT system installed in 2000.
It was only in March 2019 that a court ruled in favour of the subpostmasters and the Post Office agreed to pay £57.5m in December of that year to settle the dispute.
Chairman of the Post Office Tim Parker issued an apology. "I am sincerely sorry on behalf of the Post Office for historical failings which seriously affected some postmasters. Post Office is resetting its relationship with postmasters with reforms that prevent such past events ever happening again."
"Post Office wishes to ensure that all postmasters entitled to claim civil compensation because of their convictions being overturned are recompensed as quickly as possible. Therefore, we are considering the best process for doing that. Further details will be published in due course."
The Post Office also set up the Horizon Historical Shortfall Scheme for current and former postmasters who believed they experienced shortfalls related to previous versions of the computer system. It received more than 1,300 applications.
"In addition to full co-operation with the Criminal Cases Review Commission's review, the Post Office has set up an extensive disclosure exercise, by external criminal law specialists, to identify material which might affect the safety of any relevant historical prosecutions," added Parker. "This exercise covers Post Office's conduct as prosecutor between 1999 and 2013 and is examining among other things, issues such as Post Office's knowledge of, and attitude towards the reliability of Horizon, the nature of postmasters' contracts, and Post Office's approach to all cases prosecuted during that period which relied on Horizon."
This work is expected to be completed within the next few months.
"For the Post Office to concede defeat and not oppose these cases is a landmark moment, not only for these individuals, but in time, potentially hundreds of others. The door to justice has been opened."
Neil Hudgell, of Hudgell Solicitors, and Tim Moloney QC, of Doughty Street Chambers, who represented the subpostmaster group welcomed the decision but said there are more seeking justice.
"For the Post Office to concede defeat and not oppose these cases is a landmark moment, not only for these individuals, but in time, potentially hundreds of others. The door to justice has been opened," said Hudgell.
"It is of course now a matter for the Post Office as to whether it seeks any retrials, but we have been given no indication of that happening and that is something which would need significant consideration as to the public interest in doing so, given the huge public support for those affected.
"We are today obviously delighted for the people we represent. Clearing their names has been their driving goal from day one, as their reputations and livelihoods were so unfairly destroyed.
"Therefore, whilst today we celebrate, we must never forget that these people endured years of suffering, and how these allegations and convictions affected not only the individuals themselves, but their loved ones too."
He said this would be encouraging for those beginning their appeal.
"For the many yet to take their first step on the appeals process who have perhaps felt they could never win given the history of their dealings with the Post Office, today they can believe that justice is on the horizon.
"Until recently, people who were prosecuted were persuaded that they had no grounds to challenge their convictions. The situation has now changed and anybody who has suffered injustice and not sought to challenge it, the time to do so is now.
"We have secured what amounts to a clear admission from the Post Office that people were convicted of crimes on the basis of unsafe and unreliable evidence. That is truly significant and we'll now fight for every other unsafe conviction to be overturned, buoyed by today's Post Office back down."