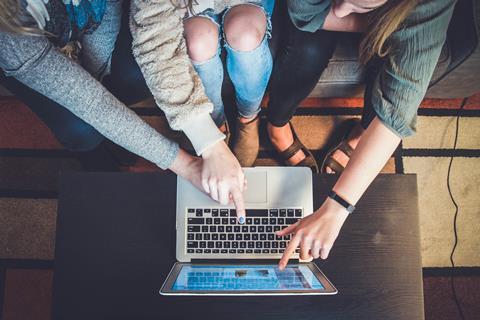 The growth of On Demand Convenience is set to continue into 2021, new research has found.
According to the latest Lumina Intelligence Convenience Tracking Programme analysis, 7% of convenience shopping occasions are through On Demand Convenience, with shoppers aged 25-35 years old 176% more likely to use the service. Shoppers in London and the North-West were also more likely to use On Demand Convenience than other parts of the country.
The analysis also reported that 70% say that they intend to use On Demand Convenience more in future, which Lumina Intelligence says is a "big opportunity which coronavirus has accelerated". Social distancing proved to be a major driver of On Demand Convenience, with two out of five consumers citing this as the reason for using it.
Friday and Saturday proved to be the most popular days for the service, accounting for 30% and 31% respectively while areas that consumers suggested improvement on included ease of using the website or app and the speed of delivery.
Top up shopping dominated the mission but main shopping, daytime meal occasions and entertainment all outperformed the number of in-store shopping occasions.
Insight & communications director at Lumina Intelligence Sarah Coleman said: "On Demand Convenience has seen a huge surge in both supply and demand through the pandemic, as consumers have not necessarily wanted to leave their homes, meanwhile convenience retailers and delivery aggregators have been quick to respond to this interest and offer grocery delivery. Not limited by what they can physically carry, shoppers tend to buy bigger baskets when using this channel, driving up spend. On demand convenience already accounts for 7% of all convenience occasions and we believe this has strong potential to grow further, with high consumer intent to use these services more in the future."
The Convenience Awards 2021, brought to you by ConvenienceStore.co.uk, The Grocer and Lumina Intelligence, has also added a Customer Delivery Store of the Year category, so if you have introduced or expanded your On Demand Convenience offering, you could be in with a chance of winning one of the top awards. To enter or find out more details, click here.