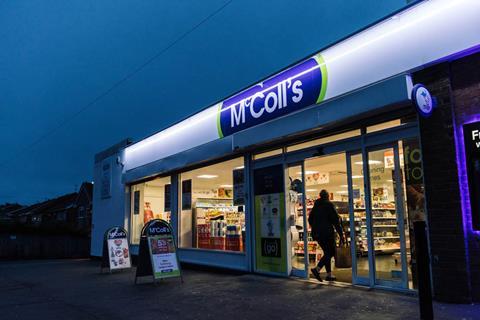 Morrisons had put forward a rescue deal to McColl's following reports of its financial collapse.
The deal, first reported by Sky News, was made hours after McColl's confirmed that administration was "highly likely" if no short-term solution to its financial issues was found.
As reported by Sky News, the deal would have seen Morrisons take on McColl's £170m debt and pension commitments as well as potentially safeguarding the 16,000 jobs across the 1,165-strong estate however McColl's lenders "made it clear that they were not satisfied that such discussions would reach an outcome acceptable to them", resulting in McColl's being placed in administration.
Morrisons and McColl's already have a supply partnership, with more than 200 McColl's sites having been converted into the Morrisons Daily format. It was expected that 450 sites would converted to Morrisons Daily by the end of 2022.
McColl's financial situation has placed the business under much scrutiny of late. CEO Jonathan Miller stood down in March while earlier this week it reported that it would not be publishing its annual report at the end of May 2022 as expected which would have led to its shares being suspended on 1 June 2022. The retail group also reported a weaker-than-expected Easter period for trading.