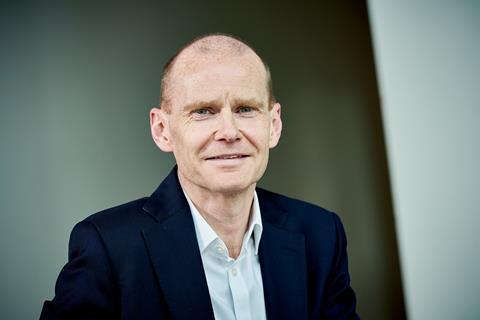 Nisa has announced that Co-op's chief commercial officer Michael Fletcher is to take over from Ken Towle as CEO.
Taking up the role of CEO with immediate effect, Fletcher joined the Co-op food business in 2013 and was part of the Retail Business Transformation (RBT) programme. He also played a role in the Nisa acquisition. Previous to his time at the Co-op, he spent 22 years at Tesco.
New Nisa CEO Michael Fletcher said: "I am delighted to take on the leadership of the Nisa business. I know many of the partners and I look forward to meeting many more as we work together to make the very most of an exciting future."
Following a handover period with Fletcher, Towle is to join Asda's executive leadership team later in the year as retail director – with responsibility for all Asda's stores. He is one of several senior appointments made by the retailer, including Kris Comerford joining the business in late summer 2022 as chief commercial officer, food and Simon Gregg, who is head of Asda's online operation, joining the executive leadership team.
On his time at the helm of Nisa, Towle said: "It has been a privilege to lead the Nisa business. Nisa is fortunate to work with fantastic partners from whom I have learnt so much. I wish everyone continued success in the future. It's an exciting time to be joining the Asda team and I am really looking forward to getting started later in the year."
Mohsin and Zuber Issa, who own Asda with TDR Capital Ltd, said: "Today we are confirming changes to the leadership of our business as we set ourselves up for the future.
"The appointment of Ken Towle, Kris Comerford and Simon Gregg to our leadership team will bring a great combination of experience and new thinking to our table. Ken's considerable expertise as a Retail and Wholesale CEO with many years' experience in some of the largest and most complex businesses, both in the UK and internationally, make him the right person to lead our retail operations team."