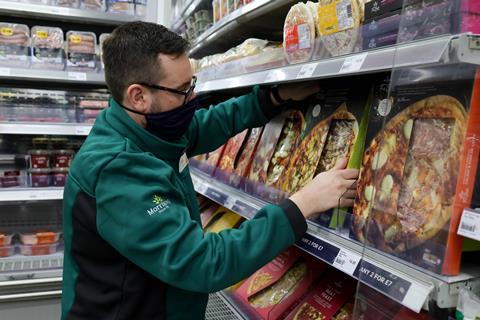 McColl's has warned that disruption to the supply chain has impacted availability and revenue.
In its latest trading update, the group said that despite working with wholesale partner Morrisons, it has been unable to fully mitigate the impact to stores, leading to significantly lower revenues than initially anticipated. Its FY21 adjusted EBITDA pre IFRS 16 is now expected to be in the range of £20m to £22m.
Chief executive of McColl's Jonathan Miller said: "It is disappointing to see supply chain issues worsen through the second half, but external factors have not eased, and continue to impact much of the UK economy. We are working collaboratively with our wholesale partner Morrisons to restore in-store product availability as quickly as possible."
McColl's also provided an update on the Morrisons Daily roll-out. On 12 October 2021, it announced the opening of its 100th Morrisons Daily. It states the pace has since accelerated, and it now expect to reach over 150 Morrisons Daily stores in operation by the end of November 2021 and anticipates reaching the targeted number of 350 conversions well ahead of the original target date of November 2022. It said that the stores "continue to deliver strong performance, with revenue growth significantly ahead of the rest of the estate, driven by a high grocery mix and wider product choice for customers".
The statement added: "The format allows us to grow customer spend, frequency and loyalty by growing the basket size, offering customers access to great value fresh food, under the Morrisons fascia, in their local community."
On the Morrisons Daily format, Miller said: "Despite these supply chain issues, I am delighted by the step change we are witnessing in store performance from our Morrisons Daily conversions. This new format is showing strong sales growth and is delivering better ROI than we expected. Our conversion programme is moving at pace, ahead of time and on budget, and we anticipate reaching 350 Morrisons Daily stores well in advance of our original target."
Earlier this week, leading independent retailer Harj Dhasee announced he is to switch two of his stores to the Morrisons Daily model.