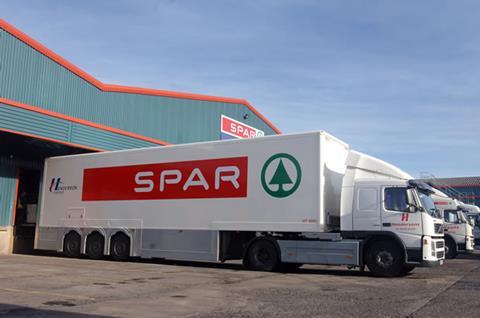 Northern Irish wholesaler Henderson is to supply Sainsbury's stores in the country that have been impacted by border issues caused by Brexit.
The wholesaler confirmed that it had been working to ensure that the supply chain in Northern Ireland would remain intact once the transition period of the UK leaving the European Union ended on 31 December 2020.
Additional certification processes for food moving from Great Britain to Northern Ireland meant that some retailers including Sainsbury's experienced some supply issues.
A statement provided to ConvenienceStore.co.uk from Sainsbury's said: "A small number of our products are temporarily unavailable for our customers in Northern Ireland while border arrangements are confirmed. We were prepared for this and so our customers will find a wide range of alternative products in our stores in the meantime and we are working hard to get back to our full, usual range soon."
A Henderson spokesperson said: "Over the last several months we have been contingency planning for Brexit to minimise any disruption to the food supply chain for our 470 stores across N.I. after 31st December 2020. We can confirm that we have entered into a temporary supply agreement with J. Sainsbury supermarkets that will see both parties working together to ensure availability for our customers.
"Henderson Group is a major employer and retailer covering every part of N.I. Over 75% of our fresh products are sourced and made locally."
Henderson currently supplies over 450 Spar, Eurospar, Vivo, Vivoxtra And Vivo Essentials stores across Northern Ireland.