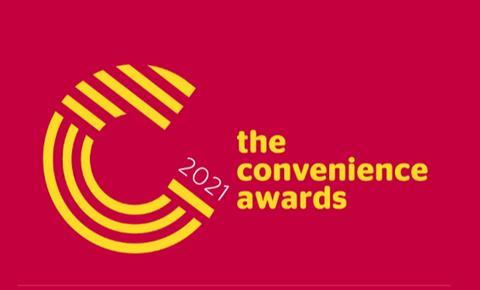 The finalists for The Convenience Awards 2021 have been revealed.
Following an extensive judging process, we are proud to announce the finalists for the self-entry categories for this year's awards.
Editor of ConvenienceStore.co.uk Aidan Fortune explained how tough the judging process was. "We had some tremendous entries to this year's awards and the panel of experts were faced with some very tough decisions when putting together the finalist lists.
Brought to you by ConvenienceStore.co.uk, The Grocer and Lumina Intelligence, this year's awards ceremony will take place on 14 September at The Londoner Hotel in Leicester Square. Tickets are on sale now.
BOOK YOUR PLACE AT THE CONVENIENCE AWARDS 2021
"The past year has been tough on everyone and it's time to enjoy a face-to-face event with the brightest and best of the convenience industry," added Fortune. "This will be one of the first award ceremonies in the industry allowing people to network and enjoy each other's company, as well as celebrate the top retailers in the country. I urge everyone to book their ticket now to avoid disappointment."
The Convenience Awards 2021 is kindly sponsored by Bestway, Booker, Boost, Coca-Cola, Nescafe, Nisa, Premier Foods, SBF, Snappy Shopper and Spar.
Check back later this week to find out the rest of the finalists for The Convenience Awards 2021.
The Convenience Awards 2021 finalists
Small Convenience Store of the Year
Ash's Shop, Cambridgeshire
Best One Preens, West Yorkshire
Londis Culverhay Stores, Wiltshire
MJ's Premier Store, Lancashire
Independent Convenience Store of the Year
Budgens Berrymoor, Northamptonshire
Costcutter Chislehurst, Bromley
Premier Morley, Leeds
Spar Parkfoot, Kent
Large Convenience Store of the Year
Heart of England Co-operative Earlsdon, Coventry
Knight's Budgens of Hassocks, Sussex
Scotmid Inverkeithing, Fife
Tout's Langford, Bristol
Multiple Managed Convenience Store of the Year
Scotmid Rimbleton, Glenrothes
Spar Carnmoney Hill, Co. Antrim
Spar Intake, Doncaster
Spar Malone Road, Co. Antrim
Customer Delivery Store of the Year
MJ's Premier Store, Lancashire
Premier Heyside and Post Office, Manchester
Scotmid Armadale, West Lothian
Spar Parkfoot Garage, Kent
Food to Go Store of the Year
Mulkerns Eurospar, Co. Down
Premier Heyside and Post Office, Manchester
Premier Morley, Leeds
Scotmid Bo'ness, West Lothian
Community Retailer of the Year
H & Jodies Nisa Local, Walsall
Mulkerns Eurospar, Co. Down
Scotmid Blackburn, West Lothian
Welcome – Brockenhurst, Hampshire
New Store/Refit of the Year
Premier Heyside and Post Office, Manchester
Scotmid Bo'ness, West Lothian
Spar Malone Road, Co. Antrim
Welcome – Brockenhurst, Hampshire
Sustainability Retailer of the Year
Knight's Budgens of Hassocks, Sussex
Londis Heath Stores Horsmonden, Kent
Mulkerns Eurospar, Co. Down
Scotmid Inverkeithing, Fife
Convenience Rising Star of the Year
Ajay Singh, Premier Morley
Anand Cheema, Spar Falkirk
Enya McAteer, Mulkerns Spar Jonesborough
Nishi Patel, Londis Bexley Park
Sales Colleague of the Year
Elaine Rowley Markfield Central England Co-op
Luke Barrow Anstey Central England Co-op
Natalie McKerracher Scotmid Menstrie
Wiktoria Zaucha Spies Lane Central England Co-op, Halesowen
Retailers' Retailer of the Year
H & J Jodie's Nisa Local
Londis Heath Stores Horsmonden, Kent
Premier Morley, Leeds
Premier Heyside and Post Office, Manchester