A family-run Nisa store in West Yorkshire has enjoyed a boost in footfall and sales since its chilled offering was doubled as part of a recent store re-fit.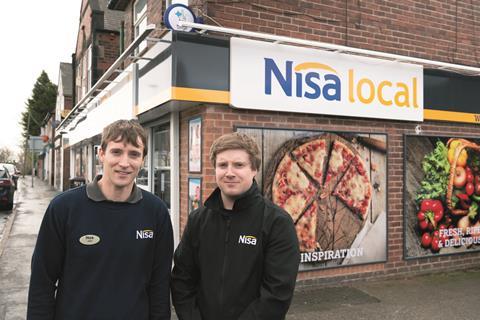 Josh Cordon, who runs the store with brother Luke and their parents, said the Wakefield Road store in the village of Fitzwilliam had seen an increase in sales since the family invested in a bank of new chillers.
"We've expanded our chilled lines since the end of last year. We've basically doubled our chilled space - we already had a decent amount, but now we've got a really good amount of space. That's the growth area for us definitely. We're really focusing on it," he said.
"We've also seen quite a big drop in our bills even though we doubled the chill space. Because they were so good, we did the same with the beer fridge. We replaced the wine fridge and put it all in one with the beer. It works really well."
The 1,200 sq.ft. store was re-fitted at the end of last year to Nisa's latest Evolution store format comprising a new fascia, flooring and chillers. The expansion of the chilled range was a key motivation for the investment.