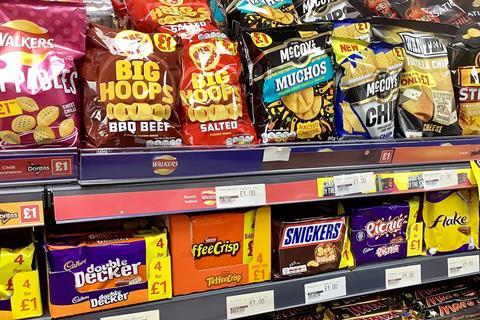 Demand for pricemarked pack (PMPs) rose over the festive season and looks set to be a big part of shopping habits in 2022, new research has found.
According to the latest Lumina Intelligence Convenience Tracking Programme report, demand for PMPs rose as customers looked to manage their finances more closely.
In the 12 weeks to 9 January 2022, the research found that the proportion of shoppers purchasing PMPs increased by +2ppts when compared to the previous 12 week (ending 17 October 2021).
It revealed that chilled foods (including milk), bakery and chilled products each saw a +1ppt increase in PMP purchases as shoppers relied on local convenience stores to top up on essentials across the festive season.
Lumina Intelligence senior insight manager Katie Prowse attributed the rise in PMP purchases to two factors. "Firstly, rising costs are forcing shoppers to watch their spend a lot more closely. Shoppers often find PMPs reassuring, as the price is clearly displayed, so they can manage their basket spend easily. Secondly, over the festive period, shoppers tend to shop little and often, as they visit local stores for everyday essentials that they may have run out of at home, such as milk, bakery and chilled products. Over Christmas, we also saw symbol stores gain share of occasions versus the multiples. PMPs are typically present more in symbol stores."
Prowse added that demand for PMP could continue as shoppers feel financial pressures.
"Whilst the festive period is now over, it is clear to see that costs are going to continue to increase. As a result, we could see sustained demand for PMPs in 2022, as more and more shoppers keep a close eye on spend."
The report also found that delivery grew more popular during the research period. The delivery method of purchasing saw a 2ppt increase compared to the previous 12 weeks and now accounts for one in ten convenience occasions.
The average frequency of visits remained at 2.8 per week, as did the average basket size (2.9 items per visit) while the average basket value rose by 0.4% to £10.42 from £10.38.