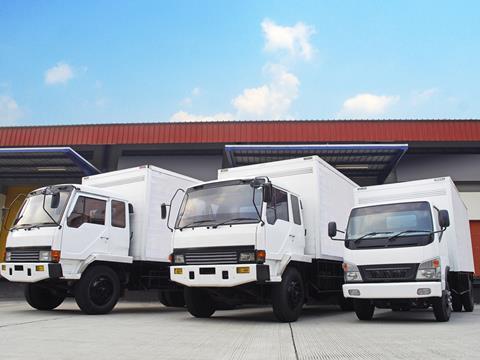 Retailers continue to struggle to get products on their shelves as the drivers debacle rages on.
One retailer described the situation as "worse than March 2020" when the country was plunged into lockdown and availability was impacted due to panic buying.
As reported in-depth by our sister title The Grocer, a shortage of HGV drivers has heavily impacted deliveries and warnings have been made that this will lead to empty shelves across the channel.
Speaking to ConvenienceStore.co.uk, the Association of Convenience Stores chief executive James Lowman called for action by the government to deal with the ongoing situation and for retailers to speak up about any delivery problems they're experiencing.
"We're representing local shops on industry discussions with the government, urging them to act to address delivery issues that left unchecked will get worse before they get better.
"We need to hear from members about the specific issues they are facing. So far the message we're hearing and relaying to government is that there are shortages on a range of ambient products, fresh product of often arriving with less shelf life which inevitably leads to more waste, and disruption to delivery times which retailers and store managers are finding very hard to work around."
Lowman suggested a temporary solution of extending driver hours. "An extension to driver hours in the short term would alleviate some of the immediate issues while the industry and the government work on a sustainable longer term solution."
The Federation of Independent Retailers (NFRN) national president Stuart Reddish also urged action. "Some of our members are already experiencing difficulties in obtaining stock and, if this shortage of drivers is not addressed, the situation will only get worse.
"As many retailers are just starting to recover from the hardships caused by the coronavirus pandemic, the last thing we need is a lack of availability of stock, especially when it comes to essential products."
Lack of government action
When asked by MP for Glasgow East David Linden why HGV drivers cannot be added to the UK shortage occupation list earlier this week, the Prime Minister Boris Johnson responded that "the most important thing is to get our entire workforce back at work". "There are currently millions of people still on furlough, and of course there are labour shortages at the moment, but we need to get people back into work, and that is why we have to continue to roll out the vaccines in the way that we are."
Logistics UK is also putting pressure on the government to introduce a seasonal visa for European HGV drivers to alleviate the pressure. It reported that there are 45,000 HGV driver tests outstanding at the Driver and Vehicle Standards Agency due to backlogs.
Nisa retailer Paul Sohal recently spoke about the impact of delayed deliveries and poor availability, stating that he had lost 20% of his sales due to the issues.