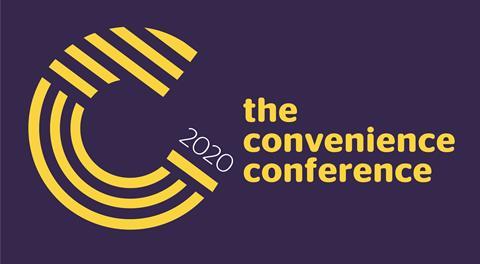 Retailers looking for in-depth analysis on some of the key issues affecting the convenience sector can still view the Convenience Conference sessions on demand.
The Convenience Conference, which took place on 5-9 October, dealt with hot topics impacting the channel.
Sustainability was a major focus for broadcast series, with a panel discussion featuring some of the top names in the industry including, Sustainable Packaging Director, Coca-Cola European Partners Nick Brown, Company Shop Commercial Director Sally Wake, owner of Jay's Budgens Pratik Patel, Lumina Intelligence Senior Insight Manager Alice Dolling and Spar UK managing director Louise Hoste. There was also a session with Phil Ponsonby of Mid-counties Co-op on its sustainability credentials.
Services, in particular on demand delivery, was also placed under the spotlight with a panel discussion featuring Londis retailer Steve Bassett, Tim Fairs of McColls and Andy Batt of Snappy Shopper.
Or perhaps you're considering opening 24/7? Retailer Tabrez Hussein discusses how his Brixton-based Coldharbour Lane store operates in that environment and the steps he takes to protect his staff.
In another session, Post Office CEO Nick Read set out the measures designed to regain postmaster trust following the Horizon scandal which saw many subpostmasters accused of stealing money due to software errors.
As well as examining these topics in-depth, we also heard from some of this year's Convenience Awards winners. Conrad Davies of Spar Y Maes in Pwhelli, Phil Dickson of Empire Wine and Spirits and Victoria Lockie of Nisa joined us to discuss what winning one of the most prestigious awards in the industry meant for their businesses as well as how they've had to adapt during the coronavirus.
Organised by ConvenienceStore.co.uk, The Grocer and Lumina Intelligence, the Convenience Conference is kindly sponsored by: Aperol, Boost, BAT, General Mills, KP Snacks, Nisa, Pladis, Premier Foods, Post Office and Suntory Beverage & Food GB&I.