Central England Co-op has announced a sales increase of 2.7% in its annual results.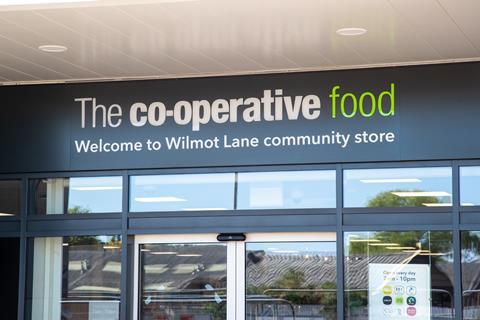 The Society, which operates over 400 food, funeral, floral and travel sites across 16 counties, achieved gross sales of £893 million, with a trading profit of £17.5 million, in the year to 25 January 2020. Operating profit grew from £11.9m to £15.5m.
During the year, capital expenditure of £22.1 million delivered 10 new food stores and 18 refurbishments, including the rollout of a new community store format with a range of features including free water refills, indoor and outdoor seating and specialist dog stops.
The society operates 242 food stores overall, plus 20 petrol stations.
Debbie Robinson, Central England Co-op chief executive, commented: "The first half of the year was steady with an uncertain economic environment due to Brexit, a Competition and Markets Authority investigation into the funeral market and a Financial Conduct Authority review of the sale of pre-paid funeral plans.
"The second half of the year saw significant improvement particularly in our food business and this strong trading saw the Society outperform sales in the overall convenience market. Over the coming year we will continue to invest in new stores together with a major refurbishment programme aimed at improving our best-performing existing stores."
The society has installed 1,000 plastic screens and provided 7,000 face visors alongside implementing social distancing measures during the virus outbreak, as well as well as recruiting over 1,000 extra colleagues to help in stores.
Robinson added: "Our frontline colleagues have shown outstanding commitment and resilience in helping communities access food and vital essentials and supporting those who have lost a loved one during this global pandemic.
"Our priority has been to protect our colleagues, members and customers and to provide vital support when they need it most. By coming together and showing each other care, compassion and respect, our communities and our Society will emerge stronger out of these uncertain times."