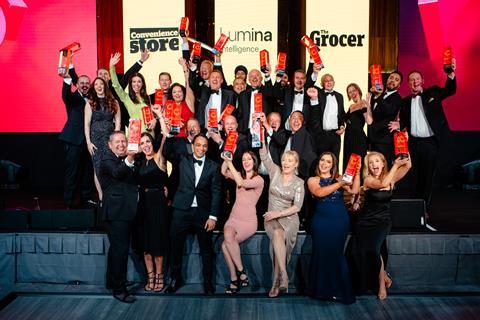 The Convenience Awards 2022 are now open for entries. Brought to you by ConvenienceStore.co.uk, Lumina Intelligence and The Grocer, The Convenience Awards bring together the entire convenience community to celebrate the very best stores, retailers, head offices, suppliers and initiatives from across the entire sector.
There are 14 self-entry categories for convenience store retailers to enter that range from sustainability retailer of the year to community retailer of the year to new store/refit of the year.
There are so many great retailers out there with thriving businesses, and we urge you to enter to get the recognition you deserve. If that's not convincing enough, Aidan Fortune, editor at Conveniencestore.co.uk shares five reasons to enter The Convenience Awards 2022:
1. A chance for recognition: The Convenience Awards are the top awards in the sector and are the most-sought after by retailers and symbol groups. Even being named as a finalist in a category will raise your profile in the industry.
2. Celebrate your hard work: The convenience sector works tirelessly to serve their communities. Show the industry how you've been helping those around you and give your team a boost.
3. Status: Winning an award at The Convenience Awards or being named as a finalist immediately puts you on a par with some of the very best in the sector.
4. Champion your store: New for 2022, all category winners and some selected finalists will be invited to become a C-Store Champion. This collection of top retailers represents the very best the sector has to offer.
5. Build awareness: Winning a category at The Convenience Awards is an opportunity to show off the great work you're doing to both existing and new customers.