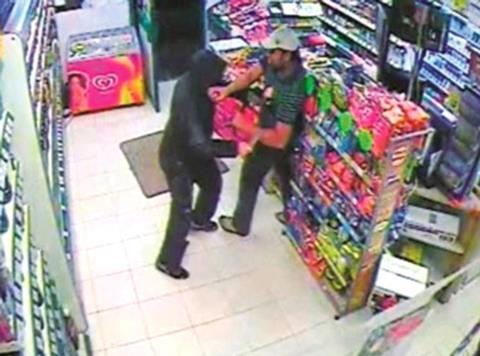 Shopworker union USDAW has launched a petition calling on the government to act on the growing issue of abuse of staff, following what feels is a lack of action when it comes to creating new legislation on the matter.
The petition, which can be signed here, urges the government to enact legislation to protect retail workers.
"This legislation must create a specific offence of abusing, threatening or assaulting a retail worker. The offence must carry a penalty that acts as a deterrent and makes clear that abuse of retail workers is unacceptable".
Usdaw had provided evidence to the government about the scale of assaults and abuse of shopworkers and although the government's response was to propose some measures that were welcomed, the fact it stopped short of new legislation caused concern in the industry.
According to the Association of Convenience Stores (ACS) 2020 Crime Report, 83% of people who worked in the convenience sector endured verbal abuse over the past year, with more than 50,000 incidents of violence, of which a quarter resulted in injury.
Usdaw general secretary Paddy Lillis said: "I urge the government not to dismiss my petition, but to listen to the voices of shop workers and employers by legislating for stiffer penalties for those who assault workers. They have talked about zero-tolerance, but that means very little if it is not backed up by strong actions.
"The measures the government have agreed are worth trying and we hope that they can make a real difference. However they would be much more likely to succeed if backed up with new legislation; a simple standalone offence that is widely recognised and understood by the public, police, CPS, the judiciary and most importantly criminals."
"It's time to draw a line in the sand."
The petition has already gained support of trade bodies and major retailers.
Chief executive of Co-op Food Jo Whitfield said: "Throughout the pandemic, our colleagues on the front line have been selfless as they continue to serve their communities throughout this unprecedented time. The level of crime and anti-social behaviour is at unacceptable levels, and we know that it is often when colleagues are carrying out their public duties and upholding the law, such as with age-related sales, that they face heightened risk of abuse and violence. They deserve to be treated with respect and facing this abuse is not and should not be part of the job.
"I'm deeply concerned about the lasting impact of abuse on shopworkers, both mentally and physically. That's why I've been calling for greater protection to be written into legislation for shopworkers, through the creation of a specific offence that would carry greater penalties for violence and abuse. As valued key workers, it is important that we send a signal throughout our society that this is unacceptable to treat them this way. It's time to draw a line in the sand – and by taking legislative action, government can show that they have listened and acted upon the concerns that I know are shared right the way across the retail sector."
Chief executive of the British Retail Consortium Helen Dickinson urged the entire industry to get behind the petition. "Retail staff have been key workers in the fight against coronavirus. Yet every day colleagues are abused and assaulted at work. This is completely unacceptable and we need Parliament to pass legislation to provide better protection to retail workers.
"Retail violence harms victims, their colleagues, their families and their communities. I hope everyone will rally round our retail heroes and sign this important petition to help put an end to this scourge."
Association of Convenience Stores chief executive James Lowman stressed the seriousness of the issue. "Local shops are a lifeline for the communities that they serve, and this has been particularly evident during the Covid-19 crisis where our colleagues have worked tirelessly to ensure that they can continue to feed their customers. It is unacceptable that our colleagues are facing violence and abuse whilst trying to do their job, these incidents are devastating for the colleagues affected.
"Enough is enough, we need the Government to take effective and urgent action to protect shop workers and send a clear message to perpetrators that violent and abusive behaviour will not be tolerated."
Lillis welcomed the support of the industry on the issue. "I am grateful to the employers for supporting the petition. When the trade union for shop workers and retailers unite in a call for action, it should be time for the Government to sit up, listen to our concerns and deliver much needed protection for staff. Abuse must never be just a part of the job."