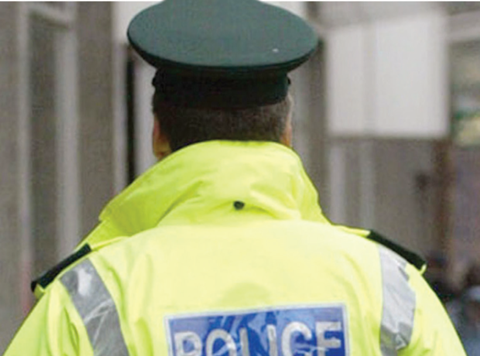 The British Retail Consortium (BRC) has launched the Shopworkers' Protection Pledge to help curb abuse against staff and has urged MPs to support it.
Already 11 cross-party MPs have put their name to the pledge and the BRC is calling on MPs from all parties to add their name to this cause.
Within the pledge, signatories agree that: As elected Members of Parliament, we have a duty to protect retail workers, ensuring that those who needlessly assault shop staff face the full force of the law. No one should have to face violence or threats in their workplace
It states: I pledge to champion shopworkers in my constituency and:
• Recognise the serious impact that violence and abuse has on shopworkers and the local communities they serve
• Stand with retail workers to support legislation to better protect them.
According to the BRC Crime Survey, released earlier this year, there were over 400 incidents of violence and abuse against retail staff every day. This is despite retailers spending £1.2 billion each year on crime prevention. Common triggers for violence and abuse include challenging shoplifters, enforcing age restricted sales and implementing social distancing and other coronavirus safety measures.
The BRC has long been calling for tougher penalties for attacks on shopworkers through the creation of a specific criminal offence, working closely with the Association of Convenience Stores, Usdaw – the shopworkers' union, and the National Federation of Retail Newsagents. These bodies are united in the need for new legislation to better protect retail workers.
Chief executive of the British Retail Consortium Helen Dickinson OBE said: "Every day, hundreds of hardworking retail colleagues are subjected to violence or abuse in their place of work. These incidents can leave physical and emotional scars, and affect not only the victim, but also their families, colleagues, and communities. Sadly, the legislation meant to protect these workers is not fit for purpose, and many of these heinous crimes continue to go unpunished.
"These incidents have multiplied during the pandemic, which is why we are now calling on MPs from all parties to come together and sign the Shopworkers' Protection Pledge. On behalf of the three million people who work in retail; their families and their communities, there is one simple message: doing nothing is not an option."
In August, shopworker union USDAW launched a petition calling on the government to act on the growing issue of abuse of staff, following what it feels is a lack of action when it comes to creating new legislation on the matter.
The petition, which can be signed here, urges the government to enact legislation to protect retail workers. As of writing, it had reached more than 58,000 signatures.