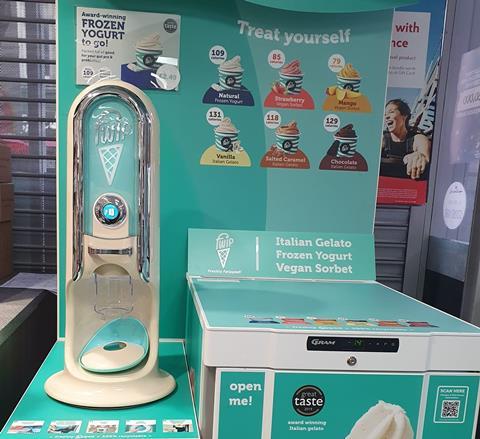 To help students cope with their GCSE results, Walsall-based Nisa High Heath retailer Amrit Pahal has teamed up with supplier Fwip to provide a free ice cream to everyone getting their results
Speaking to ConvenienceStore.co.uk, Amrit explained why he's running the giveaway on GCSE results day on Thursday (20 August). "There was so much hassle with the A Level results and it was looking like it was going to be the same for GCSEs so I wanted to help cheer people up who may be feeling a bit down if they didn't get the results they wanted or if they were celebrating."
Although the government has backtracked on how GCSE results are calculated, Amrit is still running the promotion.
"I've partnered with Fwip and we're going to give free ice cream to all kids getting their GCSE results outside of the store. So whether they're celebrating or commiserating, they can enjoy an ice cream on us.
We're just doing our bit to cheer people up. There must be about 1,000 students getting their results so Fwip is coming up with enough for 1,000 people. I've promoted it on Facebook and with local press so hopefully they'll all come to celebrate with us."
To cope with the potential 1,000 students coming to his store, Amrit has Fwip sales director Paul Johal on hand to help. He explains the growth of the concept.
Although the format was launched last year, Fwip machines have only been made available to convenience stores since June, and in that time have already installed units in 150 c-stores. Johal said the machines have been very well-received. "We started with Co-ops but now we have Nisa, Costcutter and One Stop retailers with Fwip machines, and the momentum has grown massively since June," he explains. "There's a meal occasion vacuum that needs to be filled. It sits between food to go and grocery and is for those who want to take a few minutes out without having a full meal. That's where Fwip sits in the market."
He adds that retailer interest usually piques when the margin is mentioned. "The margin is at least 47%, depending on where they buy their stock from. We're also looking at new meal occasions for the concept and new toppings to suit seasonal events."