Adam Hogwood, manager of Budgens of Broadstairs in Kent, has completely remerchandised his off licence to cope with high demand from shoppers looking for a tipple to enjoy over the festive period.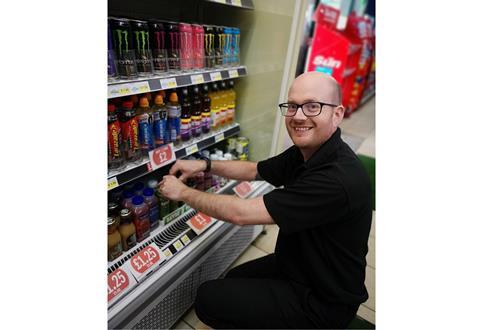 He says: "We are super prepared for Christmas now that we have made changes to our alcohol section, and relayed everything that was in the off licence chiller.
"We've stripped the range back to focus on best-selling lines and also introduced more promotional space to make the most of any festive deals that Booker are running over the next few weeks.
"At this time of year, people really have Christmas on the brain so we have to make sure we are in a good place to be able to take advantage of additional sales in alcohol, but also throughout the rest of the store.
"Our margins are probably slightly higher on lines outside of the off licence so in recent weeks we have also changed our grocery displays. We are focusing on condiments and gravy that shoppers will pick up at the last minute just before Christmas.
"We've also brought in more frozen vegetables for our freezers because our customers like to have the option alongside fresh. The frozen lines will also last beyond the festive period and into the new year.
"Most people that shop in our store are on middle-incomes so they appreciate the range of products we offer and as long as we get things right in the categories they shop the most over the festive period then we should be fine.
"You can only prepare so much, and a lot of things can change in retail thanks to the weather or politics, so we have our fingers crossed that sales will continue to climb throughout this month and into January."
Star performers: "Alcohol is most definitely our strongest category. Our shop is open 24 hours and we have some great promotions across our beers, wines and spirits so local people are encouraged to top-up from us, especially at Christmas."
Successful NPD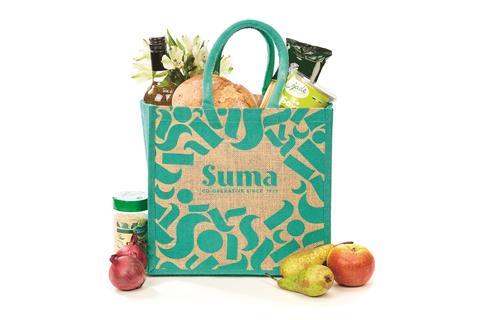 "The vegan range we've been able to get through Suma has been great because they offer complete meal solutions. They are a good alternative to meat and can be merchandised together in one section of the store, clearly signposted as suitable for vegans.
"The demand for vegan products has been steadily growing throughout this year and I think things are really going to take off during Veganuary 2020. We are known for these products now and it is a good point of difference to have over the competition."
In January, Suma Wholefoods rolled out a new look for its own-label range of vegetarian and vegan products.
The wholesaler, which specialises in plant-based lines, also boosted its fleet of trucks to improve its distribution across the UK.
Suma now supplies convenience retailers nationwide and offers a complete range of sustainable and responsibly-sourced ambient, chilled and frozen lines that are suitable for vegetarians and vegans.