Harj Dhasee, owner of Nisa Village Stores in Mickleton, Gloucestershire, says ongoing political uncertainty is making his customers more price-conscious, giving a boost to promotions.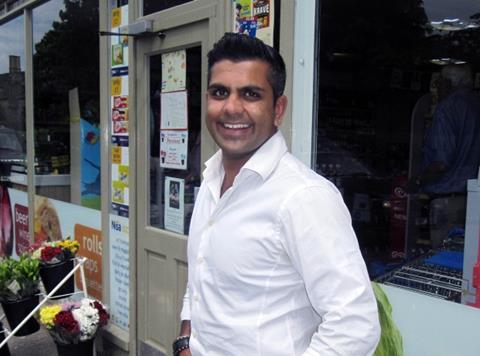 He explains: "People are definitely out for a bargain right now because of all of the things going on with politics and Brexit. It makes the shopper feel more uncertain so they are drawn to anything that is on a good price.
"We are selling more products on promotion than ones that aren't which isn't the best thing for our bottom line but it does reflect how people are shopping at the moment and if our offers are right then it brings people into the store.
"There has been a lot of good NPD this year too which has really helped sales - in the first few months of this year, we had all the American candy and soft drinks grabbing the headlines and now everyone is talking about Cadbury's Twirl Orange.
"If we can balance the amount of promotions we have in the store, and get the right amount of NPD in for our needs, then customers will respond and we will notice the difference in our sales."
Star performers: "Chilled always does well for us - we have the Co-op own label and the category is growing in convenience which helps."
Successful NPD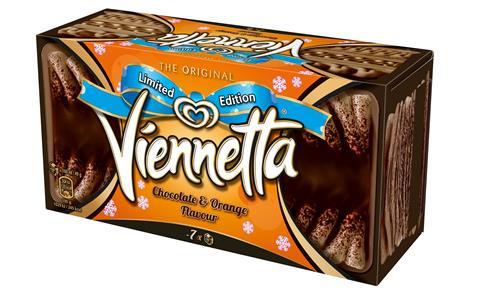 "There has been a lot of new launches recently. The chocolate orange Viennetta has gone well and helped bring people into the store.
"It's a good new launch to have at this time of the year in the run-up to Christmas. It also follows on from all the hype around the Twirl Orange."
Viennetta brand owner Unilever is making the most of demand for chocolate and orange this Christmas with three new ice creams for this year's festive season.
After first being trialled over Christmas 2018, Viennetta limited edition chocolate & orange has returned to shelves to give retailers a yuletide family treat to stock in the freezer (rrp £1.84 / 650ml,320g).
Designed to provide retailers with incremental sales, Magnum Mini chocolate & orange has also launched into convenience stores for the first time in multipacks of six (rrp £3.93 / 6 x 55ml).
Also new for the 2019 Christmas period is Carte D'Or chocolate orange. Made for those looking for indulgence during the winter holidays, the flavour comes in 560g tubs and carries an rrp of £4.12.