Josie McKernan, store manager at Spar Madigans Court in Belfast, N. Ireland, is pleased with the performance of her revamped meal deal offer which customers have responded well to.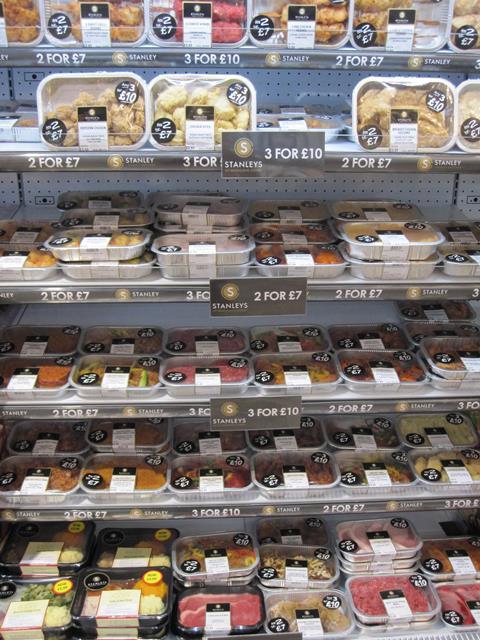 She says: "Our fresh meal deals are the main ones that drive footfall in our store, which is why we offer a range of different price points.
"We now do sandwich deals with water or salad to keep up with the health trends. We also do deals on breakfast wraps with a coffee and have just started doing hot drink deals with muffins and doughnuts too.
"People can also get a deal if they buy one of our bacon or sausage baps with a coffee. Away from food-to-go, we also do two for £5 deals on our chilled ready meals and a two for £7 offer on some of the more premium, local lines or meals from our Stanleys butcher concession.
"Customers can also buy three meals for £10 and the range includes things like chilli or curried chicken and turkey and ham dinners. We do really well with fresh ready meals.
"Our gourmet sandwiches have also done really well and sales from our deli bar have grown by around 50% year-on-year. We used to do about £400 a week but now we're up to £1,100.
"Growth has been quite steady because we have to cater for pretty much everyone where we are. We get lots of builders coming in who make a beeline for the gourmet burgers because they are like big baguettes or loaves that are sliced and filled and made by our deli team to suit each customers tastes."
Star performers: "Our chilled sales have grown by around 50% in the last year and it is definately an area that we focus on as a point of difference for our store."
Successful NPD
"We've just brought in a load of new muffins for our morning coffee deal. They have been doing really well and the new Oreo muffin from Country Choice makes a nice change for people."
Country Choice extended its range of branded sweet goods in April with the launch of a new Oreo muffin and two Cadbury cookies.
The Oreo muffin is supplied frozen, ready to thaw in two to three hours. The 110g treat is made using a chocolate sponge, filled with a vanilla flavoured crème and topped with a mix of crème and Oreo cocoa cookie pieces.
Presented in a branded paper cup, the muffin (rrp £1.79) is packed in cases of 24 and launched alongside two new Cadbury cookies, including a Cadbury Dairy Milk variant with milk chocolate chunks and Cadbury Caramel cookie with caramel flavoured biscuit, milk chocolate and toffee pieces.
Both 50g cookies come in cases of 120 with branded bags included, and are supplied ready-to-bake in 11 to 12 minutes (rrp 79p each).