Visa is inviting independent retailers to create their own copycat videos of its 2019 Christmas advert, as part of a nationwide competition.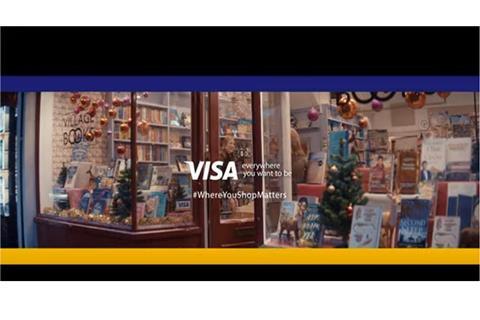 The campaign will see one retailer gifted a prime-time Christmas advertising spot on national TV. The competition is designed to complement Visa's festive message to encourage shoppers to show their local high street some love and shop locally.
Competition entries close at 23.59 on 1 December. To enter, retailers can:
Make a version of Visa's 30 second Christmas advert to Queen's Somebody To Love, featuring images of an independent business.
Stores must sing over the original Queen song for the entry to be valid, which can be found on music licensing sites that may require a membership to access.
Review and complete the form available at: www.visa.co.uk/whereyoushopmatterscompetition. The form is a requirement for all shortlisted entrants to prove that all required permissions and consents have been obtained for the advert to be used by the promoter.
Share the video publicly using the @VisaUK handle and #WhereYouShopMatters hashtag on Twitter and/or Instagram.