The Pished Fish is getting ready for this year's BBQ season with its new hot smoked salmon product.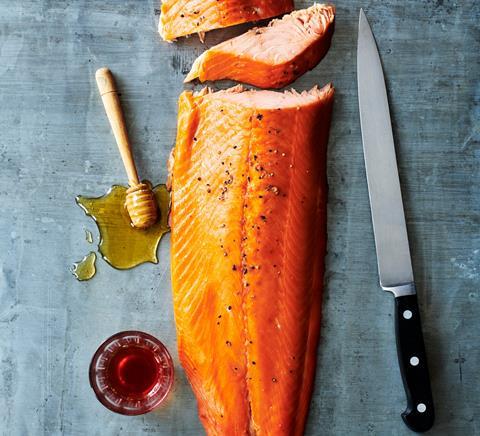 Made using a honey-glaze, the salmon can be paired with pasta salads, dips, bagels, scrambled eggs and quiches.
James Eagle, co-founder of The Pished Fish, said: "With world cuisine increasingly finding its voice in the UK voice we felt the time was ripe to celebrate the special relationship that exists between our two nations by simply showcasing bourbon's hunger to mix with more than coke & ice."
Available to convenience stores now, the hot salmon carries an rrp of £5.95 per 100g pack.